Matthew McConaughey
The insurance agent is the most likable guy.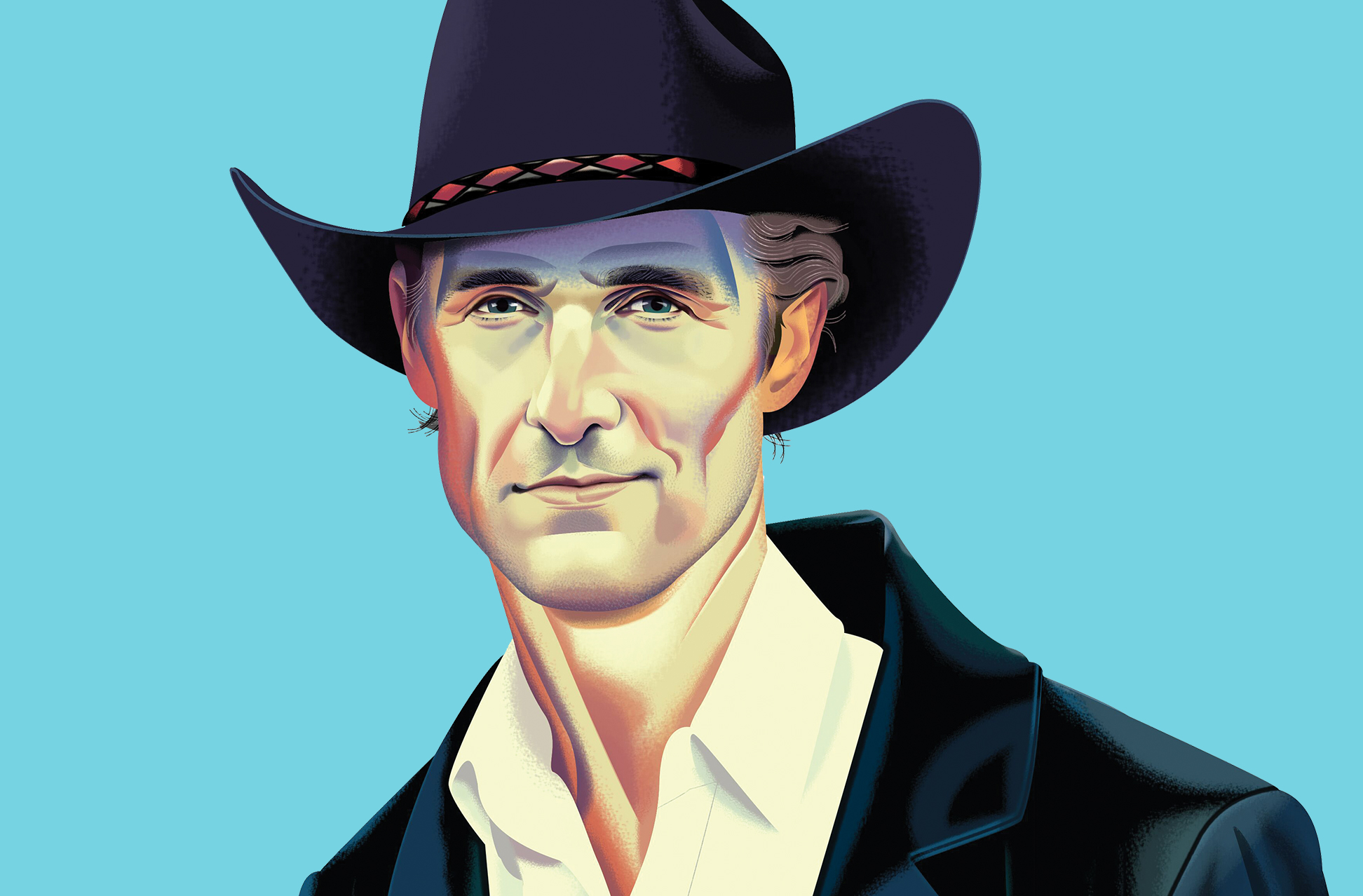 With his chiseled cheekbones, turquoise eyes, and good ol' Southern boy courtly ways, Matthew McConaughey started his movie career playing cute bachelors in romantic comedies.
About 20 years in, McConaughey decided to go deep and marked the switch in 2012 with the sleaziest insurance movie ever: Killer Joe.
The movie was first a play by Tracy Letts (August: Osage County) who specializes in vicious family quibbling. Director William Friedkin, (The Exorcist) never shies away from the uncomfortably graphic. Together, they have created a repugnant trailer trash family who are half-drunk, half-naked, and half-witted while totally broke and lawless.
The plot revolves on a young thug named Chris whose mother has stolen his cocaine money and flushed his drugs down the toilet. When Chris learns that his mother has a $50,000 life insurance policy, the clan decides that mom must die ASAP because they need the cash.
Enter (in ostrich leather boots and the traditional black cowboy hat), McConaughey as the hitman, Joe Cooper. Since the clan can't pay, Cooper sets his sights on Chris's innocent young sister Dottie instead. The two take up together, and Cooper carries out the plan to kill mom—exploding her body in a car—despite the fact that Chris has a last minute change of heart (too late). On the funeral day, the family visits the only respectable person in town—the insurance agent—who assures them that the benefit has doubled to $100,000 because of an apparently accidental death.
How to split it up? Killer Joe, who is more bright than sane, exposes a secret setup, then goes all sociopathic on the clan, pulls knives and guns on everybody, and uses a chicken leg as a sex toy. The movie was a darling of the film festivals and the indie awards but didn't draw mainstream cash, perhaps because it is so hard to watch. As one critic put it, "If McConaughey doesn't make your skin crawl, it's on too tight."