Jerry Sullivan's Los Angeles, California
There are new restaurants, hotels and attractions. It's a safe city and a great place to live and work.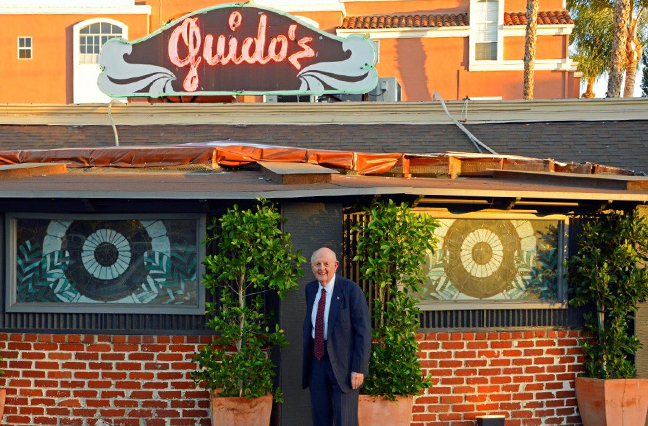 Jerry Sullivan, Chairman, The Sullivan Group, shares his hometown highlights.
What's to love >> The weather! Further, downtown has gone through a dramatic change in the last 20 years and is a busy place 24 hours a day. There are new restaurants, hotels and attractions. It's a safe city and a great place to live and work.
Food scene >> There are so many restaurants opening these days. You can find any kind of food and atmosphere you might want.
Favorite restaurants >> My favorites are two family-owned Italian restaurants, La Bruschetta Ristorante and Guido's Restaurant, both of which are on the West Side. La Bruschetta is more elegant. The chef and owner, Angelo Peloni, has been making his homemade pastas and breads for 35 years. Guido's serves more traditional, family-style dishes. But I like both of them for the same reasons. Everyone is friendly, the service is excellent and the food is delicious. Guido's also has an outstanding wine list and a well-stocked bar. I love to entertain clients there.
Cocktails >> My favorite watering hole is The California Club, which is in a landmark building in Downtown, across the street from my office. It's one of the friendliest places I've ever been. While it is private, many of our "visiting firemen" stay here. The third-floor bar has an outdoor patio. In excellent L.A. weather, it is a delight in the evenings. I've never made a request that the staff hasn't happily accommodated. As we say around the Club, what makes it special is that "it works."
Stay >> If you want to stay downtown, I'd recommend the J.W. Marriott Los Angeles L.A. Live, which is in the heart of things. You can walk to many good restaurants and the Staples Center. On the West Side, the only place to be is The Peninsula Beverly Hills. It's a beautiful hotel and close to the shops on Rodeo Drive.
Must-do >> I love to hike with my dog, and there are many delightful areas to hike in the hills in town and up in the Santa Monica Mountains. Temescal Canyon is one of the easier places to hike. Most trails are about two hours up and down. The views are incredible. On a clear day, you can see all the way from Century City to Manhattan Beach.
Driving >> Remember that everybody on our freeways are the survivors, so they're much better drivers than most people think.