Liam Neeson
An insurance producer kicking arse at 65? That is hot.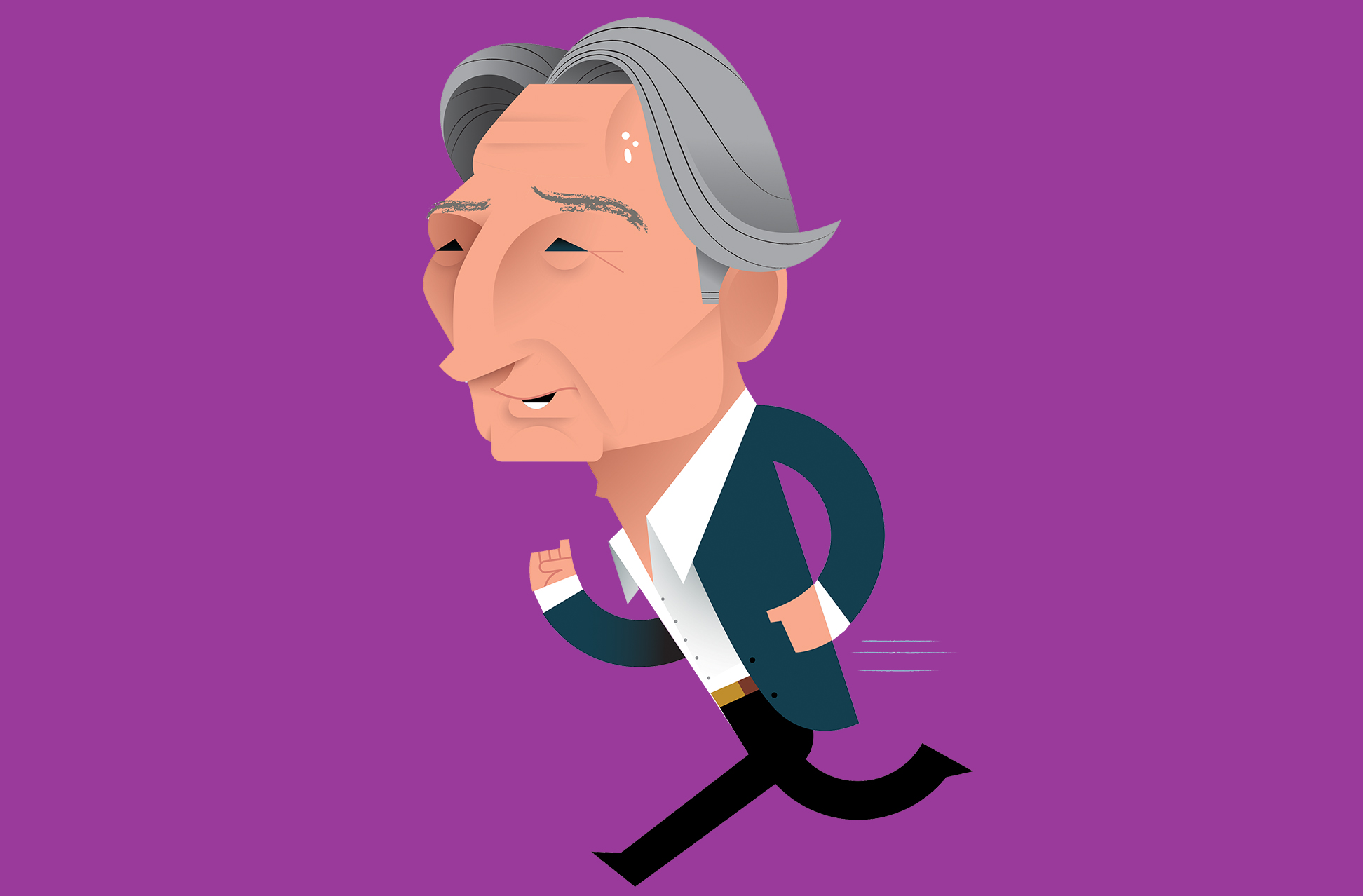 This being December, we are all liable to be re-watching Love Actually (2003), in which Hugh Grant gets to play England's prime minister and Liam Neeson has to settle for playing Daniel, the warm, sensitive widower and father of a 9-year-old boy in love.
Forget that. Neeson, 68, with his delicate serious-Irish-actor reputation, has reinvented himself as a kicking, punching, strangling, gun-toting action hero.
In The Commuter (2018) Neeson plays an ex-cop turned life insurance salesman. On his daily commute from Grand Central to Westchester, a mysterious woman offers him cash to find a fellow passenger who is up to no good. Eventually there is a train crash, a derailment, a dead FBI agent under the floor, and lots of gunshots. To see Neeson, only 65 at the time, climbing under a train, throwing a man out a window, karate-kicking, and strangling meanies adds up to a mighty impressive performance. But then he was playing an insurance guy.
Critic Evan Saathoff of the blog"Film"calls the actor's last 10 movies Old Man Liam Neeson Action Films. The genre began 12 years ago when Neeson was seeking more physically active roles and got rough in Taken(2008). That flick yielded two sequels and even led Acrisure to cite kidnap and ransom coverage as "The Liam Neeson of Insurance Policies."
Once listed by Empire magazine as one of the 100 sexiest stars in film history, Neeson has long been a fighter. In fact, he began boxing lessons at the age of 9 in his native Ballymena, Ireland, and won regional competitions before giving it up for acting.
Though nominated for best actor for Schindler's List, Neeson has yet to bring home a major acting award. But he does have his OBE from Queen Elizabeth and a spot among the 200 Most Influential Philanthropists and Social Entrepreneurs Worldwide. Most treasured is his honorary doctorate from Queens College Dublin, bestowed though he dropped out 45 years ago. For reasons unrecorded, he decided to drive a forklift at Guinness's Dublin brewery instead.