Leaving Her Mark
In her 30-plus years in Washington, Barbara Haugen has seen it all—and accomplished almost as much.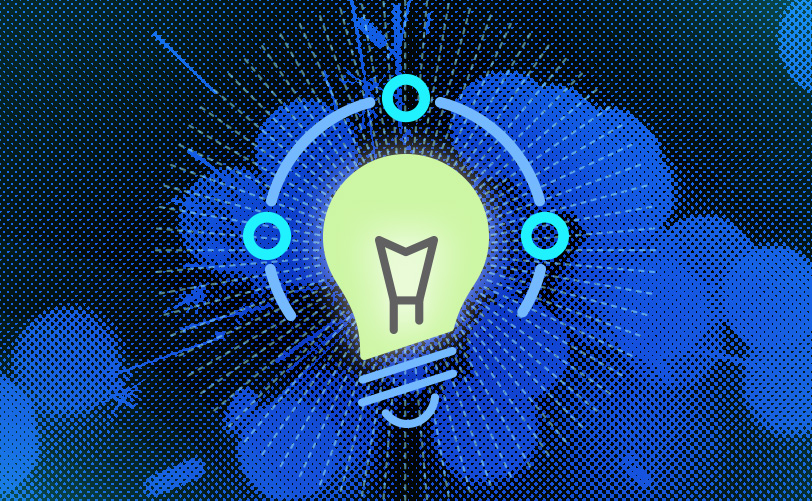 It was November 1980, and Republican Ronald Reagan had soundly beaten Democratic President Jimmy Carter, signaling the beginning of a sea change in national politics. Barbara Haugen, only 33 but already a Washington veteran, had spent two years working 15-hour days in the Carter White House on women's issues. She had no clue what her next job would be.
Her husband, the late Ted Shields, a longtime foreign correspondent, tried to buoy her spirits. "We'll go to every party and every cat fight we get invited to," Shields told her, "and tell everyone that we meet that you need a job."
The strategy worked. At a party on New Year's Day 1981, she ran into a well connected lawyer she had written about when she'd worked as a journalist for a regulatory affairs newsletter. The lawyer knew the executive director of a trade group, the National Association of Insurance Brokers, which was about to move to Washington from New York. The executive director arranged for Johnson & Higgins executive Dick Rice to interview Haugen in New York. Rice offered her a job.
Haugen called her husband with the news. "A rather bloodless business, don't you think?" Shields responded.
"Well, I don't know," she told him, "but it will certainly help pay the mortgage."
Thus began Haugen's nearly 30-year career with the insurance industry, a business she might have entered skeptically but one that she leaves with great fondness. A senior vice president at The Council, Haugen is retiring at the end of the year.
"I have loved it," she says. "The people are intelligent, interesting, nice and creative, and they deal with a world that very few people know or understand. What most people don't know is that practically nothing happens in this world without a commercial insurance broker touching it."
When Haugen started with the NAIB in 1981, she worked with the leaders of brokerages that no longer exist, such as Frank B. Hall, Johnson & Higgins, Corroon & Black, Fred S. James, Dinner Levison, Smyth, Sanford & Gerard, Averbeck, Schiff Terhune, Jardine, Sedgwick, Pettit-Morry, Rebsamen, Acordia, Near North and Alexander & Alexander.
During her tenure, she watched Marsh & McLennan buy C. T. Bowring, Johnson & Higgins, and Sedgwick. She watched Alexander & Alexander, one of Marsh's key competitors, buy Lloyd's brokerage Alexander Howden. She saw Aon acquire Alexander & Alexander and Frank B. Hall. And so on.
And yet, as much as the industry has changed, the regulation surrounding it has not.
"As a new employee of the industry, I was convinced back in the early '80s that the industry would be federally regulated," says Haugen. "In my naiveté, I simply couldn't imagine how a financial industry that operates globally could be regulated by individual states, and many of them with only a rudimentary understanding of commercial insurance.
The people are intelligent, interesting, nice and creative, and they deal with a world that very few people know or understand.
"Here we stand, three decades later, and there is still no real federal regulation. Although, thanks to The Council, there is a national approach to issues like countersignature, surplus lines and a new federal office to oversee insurance international trade and treaty issues."
The NAIB is also gone, absorbed in a 1998 merger with The Council of Insurance Agents & Brokers that brought Haugen to The Council. She not only survived the merger but thrived in the male-dominated insurance industry.
"She's one of the most successful professionals in the industry, and she's been at the top of the industry as it relates to women from a very early time," says Ken Crerar, president of The Council.
Haugen's influence within the industry will be felt long after she retires (she and her second husband, Dan Hodes, plan to relocate to Florida). She created the Council of Employee Benefits Executives and its annual Employee Benefits Leadership Forum, which has become the "go to" meeting for the commercial brokerage benefits business. She was at the helm of the Foundation for Agency Management Excellence (FAME) as it expanded from a $400,000 enterprise to a foundation with an endowment in excess of $2 million. Under Haugen's direction, FAME has addressed the talent drain in the commercial insurance industry through a scholarship program for risk management students. The program, begun in 2006 with four $5,000 awards, and has grown to 26 scholarships this academic year at 13 universities throughout the nation. "A lot of kids are going to benefit over the years because of that," Crerar says.
Haugen was instrumental in bringing Rick Pullen, editor of Leader's Edge, to The Council and oversaw the launch of this magazine.
As a lobbyist for the NAIB, she was the lone industry voice championing the expansion of the Risk Retention Act to include liability, a move widely credited with easing the liability capacity crisis facing commercial insurance customers in the mid-1980s.
"There are two styles of lobbyists in Washington, then and now," says Crerar, himself a former lobbyist. "Some do it with raw political power, and some people lobby based on smarts and understanding and depth of information. When Barbara told people a story and described a situation, they believed her. Her strength is that she can take a complex issue affecting the industry and make it simple. There are relationships on the Hill that she developed 25 years ago that are still around."
Paula Karchner, vice president of meetings for The Council, says, "You go to Barbara with all the 'what's the proper thing to do' questions." Alison Bowman Jones, senior vice president of member services, says simply, "No one has more class than Barbara."
From Crookston to Capitol Hill
Barbara Signe Haugen was born in St. Paul and grew up in Crookston, Minn., with three younger brothers. Her mother, Bernice, was a fiery redhead, with strong connections to the Democrat-Farmer-Labor Party. Her father, Adolph, a mild-mannered Scandinavian, owned a commercial trucking business. He died suddenly when Haugen was a freshman in college. Her mother took over the business and finished raising the family on her own, serving as an early role model of a hard-working, multi-tasking woman who could succeed in a man's world. Her father's death contributed to Haugen's life-long compassion for those suffering personal hardships.
Her brother John, who retired after 30 years working for the U.S. House of Representatives and now is executive director of the National Association of Resource Conservation and Development Councils, says that from the beginning his older sister was a take-charge type with a steady hand.
She's one of the most successful professionals in the industry, and she's been at the top of the industry as it relates to women from a very early time.
"People gravitate to her," John Haugen says. "They see someone who is bright, engaging and interested in them, and someone who is a real anchor."
She came to Washington in June 1969, immediately after graduating with degrees in journalism and political science from the University of Minnesota, starting on a career trajectory marked by the staples of political Washington: skill, good timing and networking.
Her first job was with the Research Institute of America, a group headed by David Nelson, a Minnesotan who was a friend of her journalism professor. Nelson did not know Haugen, but based on her professor's recommendation, he interviewed her by telephone, and from that brief conversation, he offered her a job.
"I had not met my new boss, and I knew not a soul," Haugen recalls. "I came out here with a new suit, a new purse and some money my mother had given me."
"I don't think Minnesota was big enough for her," John says. "As a journalism student, she understood that the news was being made in the nation's capital, and she went for the brass ring."
She met Shields, who was 24 years her senior, in 1972. In early 1974, they bought the Capitol Hill townhouse that Haugen has lived in ever since. She and Shields married in 1978. In 1993, on the eve of his 70th birthday, he died of a brain tumor.
Haugen, only 46 at the time, was deeply shaken. In time, her friend and colleague, Peter Lefkin, senior vice president of government and external affairs for Allianz North America, persuaded her to take out a personal ad in Washingtonian magazine. Among the respondents was Hodes, who was the chief economist for the Cable Services Bureau of the Federal Communications Commission. They met for lunch, and something clicked. They married in 2000. Five years later, they bought a house in Ponte Verde Beach, Fla., a barrier island outside of Jacksonville, that looks out over a swimming pool and a pond onto a golf course. "Two non-golfers going to the headquarters of the PGA!" Haugen says with a laugh.
She and Hodes, who will turn 75 in December, share a soft heart for the underdog and a penchant for helping those less fortunate, be it a panhandler on the street or her homeless friend, Walter, who has performed tasks for cash at their home since the 1970s.
"She could be a wealthy woman if she wasn't giving it all away," quips longtime friend Joel Wood, a senior vice president at The Council who is as staunch a Republican as Haugen is a Democrat.
Haugen has no children of her own, but when she married Hodes, she inherited his six kids and now is doting over three grandchildren. A woman of strong faith, she routinely calls on her "Parking Angels" to help her find an open parking space on the busy streets of Washington. They so rarely let her down that her friends have taken to calling on them as well. And she has been known to dabble in the metaphysical to seek guidance from beyond.
She could be a wealthy woman if she wasn't giving it all away.
"The first thing I'm going to miss is her sense of humor and her spirit, including her séances," Crerar says.
Haugen admits that after a long run in Washington, leaving her home base will take some readjustment. But she's made a lot of friends in the Jacksonville area, which also has a minor league baseball team, a symphony and a performing arts center. Her reluctance aside, Haugen says she's ready for a break.
"I'm tired," she says. "I want to read. I want to listen to music. I'm going to get up every morning and work out, either go for a walk or work out with weights. I would like to teach business etiquette to college students, particularly to students from modest backgrounds who might not have received that kind of training at home."
To help with the project, she's been collecting etiquette books dating back to George Washington's Rules of Civility. Crerar, however, is not convinced that Haugen is ready to retire for good.
"Dan's retiring, but she's moving on to whatever the next piece of her life is," he says. "She's not going to be sitting on the beach reading a book."
Her Baby
Two former chairmen recall the birth of the Council of Employee Benefits Executives
Dennis Donahue, past chairman of the Council of Employee Benefits Executives (CEBE), quickly settles on the term "maternal" when asked to describe Barbara Haugen's role in creating CEBE and the Employee Benefits Leadership Forum (EBLF).
"I saw Barbara in action, and I saw those terrific maternal instincts," says Donahue, the managing director and national practice leader, employee benefits, for Wells Fargo Insurance Services USA. "She has great business savvy, but it is the maternal instincts that have brought it all together."
Bob Munao, one of the principals of T&H Benefits and the first CEBE chairman, remembers how Haugen's guidance and counsel helped him when he was taking the helm of the organization and guiding it through the inaugural EBLF.
"I was very nervous about taking the position over, and Barbara—well, you meet with her for five minutes and it is like you have known her for 50 years," Munao says. "She made me feel very welcome and not nervous about it being the first time for this conference."
Donahue calls it "whispering in your ear, coaching as to what is the right direction when you're about to go awry."
When the first EBLF was held in 2002, there were 144 attendees representing 58 broker companies, 11 carrier companies, vendors, industry guests and staff. It has grown steadily over the years, and in 2010, there were 322 attendees, including 75 broker companies and 27 carriers. Both Donahue and Munao credit Haugen for that growth.
Munao and Donahue are confident that CEBE and the ELBF will continue to grow and thrive, in part because of her spade work to ensure the board is solid and there is a strong succession plan in place. "On the board, you have got the drivers and the analytics and the expressives and the amiables, and it all fits together," Donahue says.
Says Munao, "She had a vision about who would be the next right person to keep it going in the right direction, and the reason why it has attracted so many members at the Broadmoor is because of Barbara. It is her baby."