John DeLorean
Developing an algorithm to sell life policies to engineers: what's boring about that?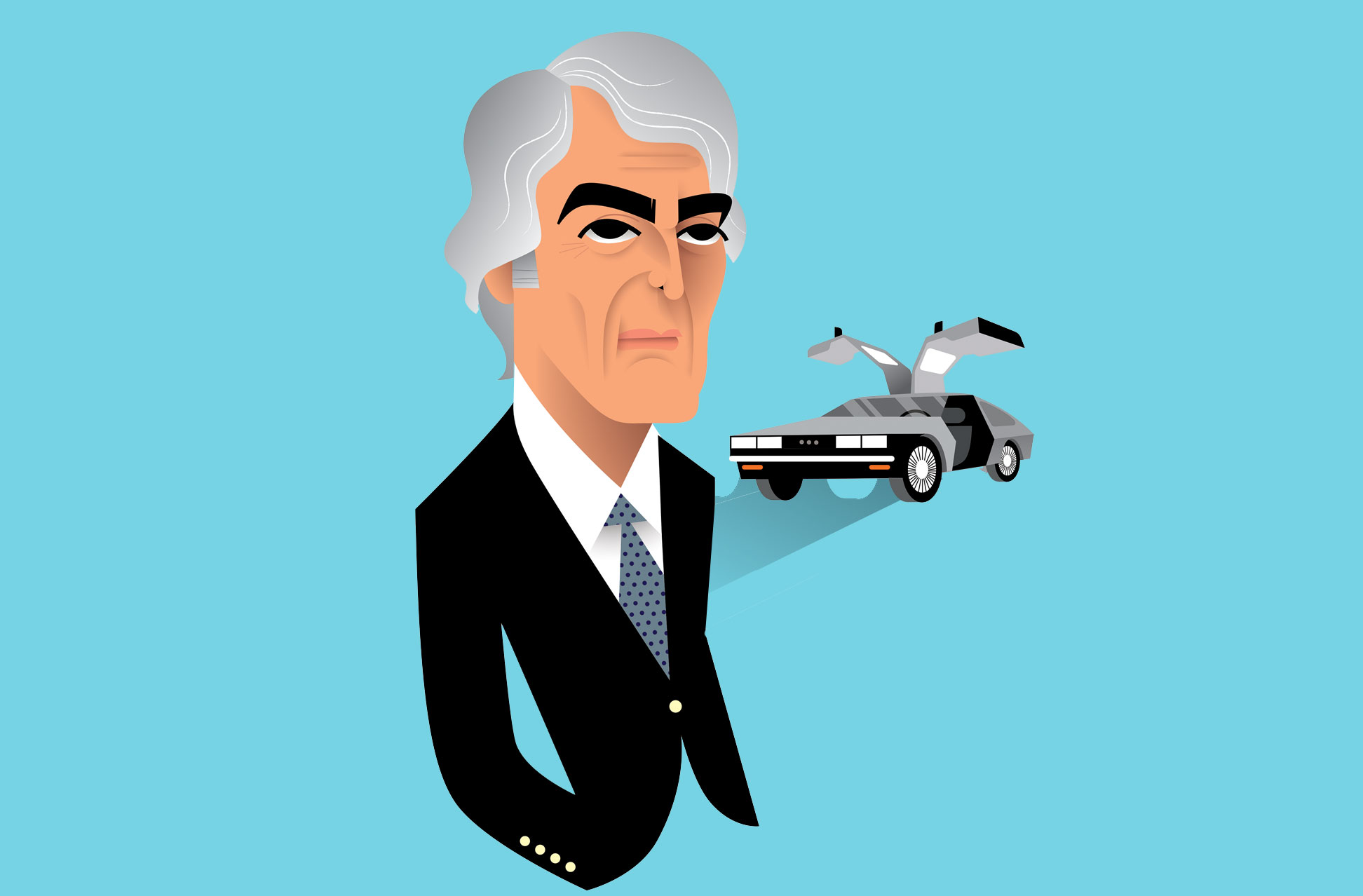 Back in the days that John DeLorean was selling life insurance, he did it to improve his people skills.
It's easy to imagine the genius son of impoverished Romanian immigrants, clutching a bachelor's degree in electrical engineering while using a sales job to gain personal polish. It worked; he sold some $850,000 worth of policies in a year. Then he got bored and moved on.
All he ever wanted was his own car company. Climbing through the ranks at General Motors, DeLorean launched the sporty Pontiac GTO in 1964, then the Pontiac Firebird, Pontiac Grand Prix, and the Chevy Vega, always reading the market right. Now a rock star, DeLorean went Hollywood with a chin implant, shaggy sideburns and multiple trips to L.A., where, after dating Ursula Andress, Joey Heatherton and Tina Sinatra, he married the actress Kelly Harmon, then the model Cristina Ferrare.
Though headed for the top job at GM, DeLorean resigned in an uproar after leaking a harsh criticism of GM quality to the press. With investments from Hollywood chums, the first DeLorean rolled off the line in 1981. Gull-winged, clad in stainless steel, and surprisingly slow, the car got lukewarm reviews and gushed money. Desperate for cash, DeLorean became trapped in a drug deal sting set by the FBI, then was acquitted. Cristina left him two days later.
DeLorean was still looking for investors as he traded his 15-room Manhattan apartment for a one bedroom in Morristown, N.J., and sold his Bedminster farm to Donald Trump for a golf course. Before succumbing to a stroke at age 80, he lived long enough to see his dream car make history: producer Bob Gale chose the DeLorean (over a refrigerator) to play the time machine in Back to the Future, thus ensuring its immortality. Fully polished by his old insurance job, DeLorean knew to write a thank-you note.