Jerome Corsi
When Jerry is on a mission, he's on a mission.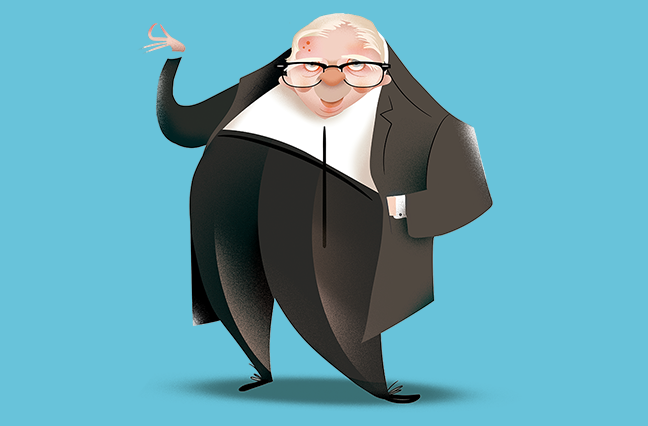 When Leader's Edge last touched base with Jerome Corsi, the financier and raconteur was planning to unseat incumbent Massachusetts U.S. Sen. John Kerry in the 2008 general election. Alas, Sen. Jerome Corsi never became a reality.
But before the zeitgeist tagged him a "Harvard-trained conspiracy king" (The Washington Post), "unhinged crackpot" (Think Progress) and "racist, conspiratorial crank" (The Nation), Corsi had once carved out a niche as a forward-thinking entrepreneur and financier. That reputation was built on having the foresight to capitalize on the 1980s deregulation of the banking industry through the establishment of third-party financial marketing firms that channeled the investment portfolios of AIG, New England Life, Transamerica and other powerhouse players through Main Street financial institutions.
"When Jerry is on a mission, though, he's on a mission," a former business partner recalled in a 2005 Leader's Edge profile.
The Corsi mission, by the turn of the millennium, had gone from finance to book writing (over 30, and counting), using his pen to push conspiracies on topics such as President Obama's birth certificate and John Kerry's military service.
Not surprisingly, Corsi connected with Trump advisor Roger Stone and even Trump himself, thus falling into the crosshairs of the Mueller investigation over his knowledge of WikiLeaks' intention to publish Hillary Clinton campaign emails. Mueller ultimately rapped up without charging Corsi, for which Corsi told CNN he feels "vindicated."
In an ironic turn, the former financial whiz is now seeking donations through his website, CorsiNation, to support a legal defense fund along with the production costs of "Silent No More: How I Became a Political Prisoner of Mueller's 'Witch Hunt,'" a nine-hour podcast.
Corsi, of course, has not emerged daunted or diminished. "If there is one thing I've learned over the years, it is to be who I am," Corsi told Leader's Edge in a self-assessment that is perhaps more true today than it was 14 years ago.