Franklin Pierce Adams
He moved from insurance to writing the weather column. It was only up from there.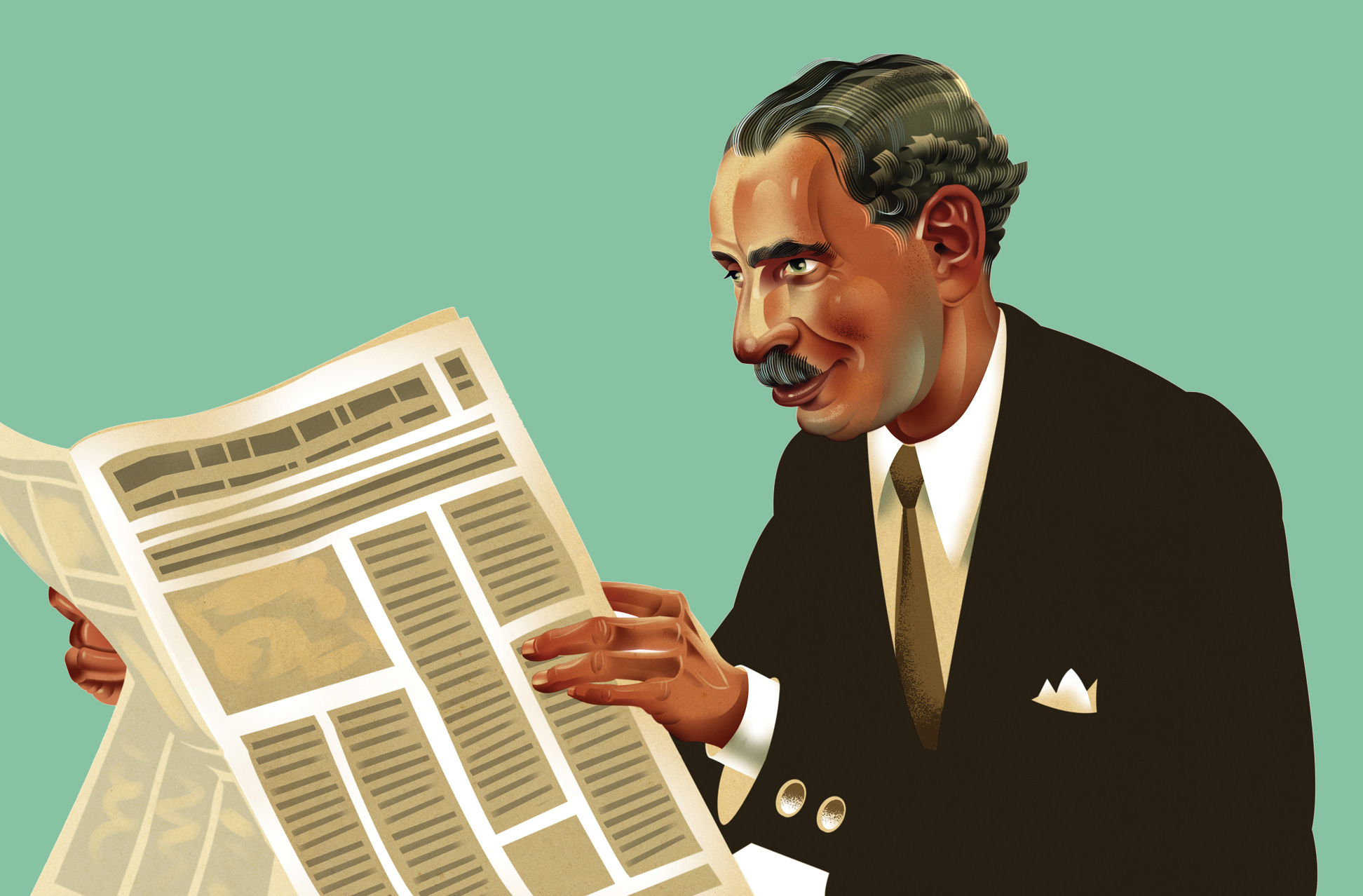 Franklin Pierce Adams: sounds like three founding fathers or possibly a law firm. 
Perhaps a brand of gourmet cookware? But no. Now largely forgotten except by nostalgic journalists and poets, F.P.A., as he was known, was the guy who wrote: "To err is human; to forgive, infrequent." Considered the godfather of the modern humor column, Adams gave up an insurance career to become a font of wisdom and witticisms for five different New York newspapers in succession.
Chicago-born in 1881, Adams showed an early gift for etymology when he changed his middle name from Leopold to Pierce at his bar mitzvah. He dropped out of the University of Michigan when his father's death forced him back home to work in the insurance business, about which he wrote nothing. In 1903, Adams joined the Chicago Journal doing the weather column and then a humor column.
Once installed in New York, Adams loved the newsrooms. "Often there were violent, abusive arguments lasting three hours," he once gleefully wrote. In World War I, Adams worked for the military journal Stars and Stripes, whose editor was Harold Ross, later founder of The New Yorker.
Back in the city, Adams became a presence at the Algonquin roundtable, where he met and mentored Robert Benchley, Edna Ferber, Moss Hart, George S. Kaufman, Edna St. Vincent Millay, and Dorothy Parker, by slotting their work into his column. When the New York Herald Tribune dropped him in 1941, he explained, "They just wanted me to work for less money, whereas I wanted to work for more."
After stints at the New York Post and the radio quiz show "Information Please," two divorces and a battle with Alzheimer's, Adams died in 1960, perhaps mumbling, "Nothing is more responsible for the good old days than a bad memory."