Food Memories
Two regional cookbooks combine culture, cuisine and character.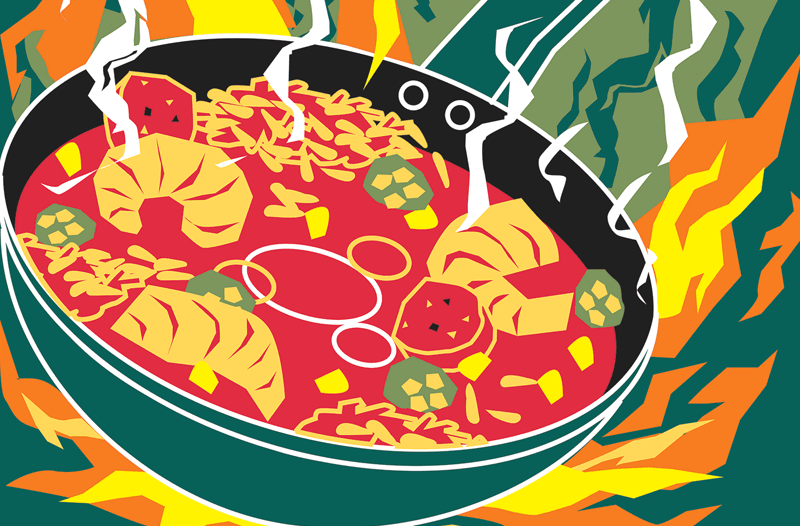 Culinary artists create memories—of food, of evenings with friends, of quiet meals at home—the diced, whisked or baked ingredients carrying forward treasured moments fondly recalled decades later.
"Even though a dish is only temporary, I can embrace the memories of a great meal and the company with whom I shared it," says Erin French, author of The Lost Kitchen: Recipes and a Good Life Found in Freedom, Maine. "Recipes from my past also connect me to my childhood," she adds.
Mosquito Supper Club: Cajun Recipes from a Disappearing Bayou
By Melissa M. Martin
Artisan Publishing $35
Two regional-focused cookbooks—French's and Melissa Martin's Mosquito Supper Club: Recipes from a Disappearing Bayou—are worth considering for your kitchen or your coffee table. First, and overwhelmingly, both cookbooks radiate a tactile tenderness. Hold either book in your hands and feel the ambient baked-in warmth as it pulses gently through to your heart, as the lives of Martin and French are revealed through hundreds of recipes inextricably intertwined with their stories.
"I grew up with leftover gumbo in the fridge and an oil rig drilling just outside my window. I didn't know it was special to eat cold crabs for breakfast and be surrounded by water and bayous, ibis and pelicans, receding land and dying cypress trees. I also didn't know I was Cajun," explains Martin.
The Lost Kitchen: Recipes and a Good Life Found in Freedom, Maine
By Erin French
Clarkson Potter/Publishers $32.50
Martin is from the Louisiana coast and lives in New Orleans. After Hurricane Katrina, she relocated to Northern California for a time and worked in several top Napa Valley restaurants. In 2014, she opened Mosquito Supper Club in New Orleans, where she serves a family-style Cajun dinner honoring the heritage of local fishermen and farmers.
French is northeast of Martin by about 1,700 miles, but they are sisters in spirit. As a teenager, French says, "… [I] found my place at the stove in my family's fifty-seat restaurant, a rural greasy-spoon diner that my father owned for twenty years… I prepared platters of perfectly fried clams with mayo laced diced bread-and-butter pickles."
French is the owner and chef of The Lost Kitchen, a small restaurant she opened in 2014 in a restored circa 1834 gristmill in Freedom, Maine. A native of the state, French learned at a young age the value of local ingredients. "It's not about enormous shopping lists and intricate techniques. Not in the slightest. It's about using what is around and making it taste like the best version of itself."
Cajun Culture
"We Cajuns don't cook with a lot of garlic," says Martin as she explains the need for each item in a Cajun larder, including which pots and pans are best. "Cajuns hold the Magnalite aluminum pot in great reverence."
The first section of recipes begins with shrimp, as it should for a chef that grew up in Chauvin, Louisiana, where "the bayou is a watery main street" and "shrimp nets, booms, and paupieres frame the sky."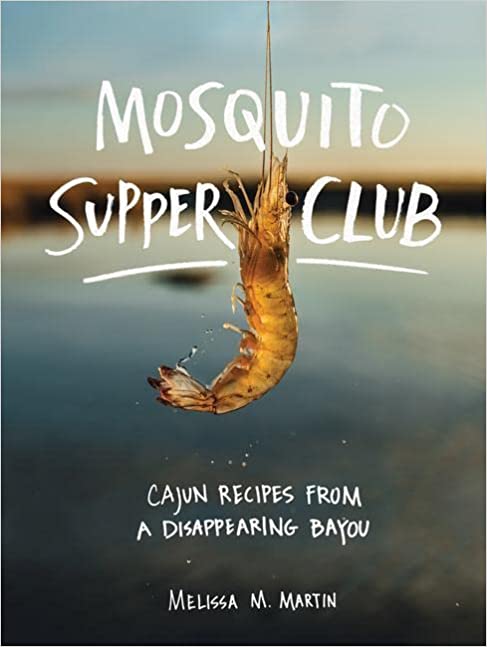 The shrimp boulettes, jumbled and disorderly in a cast iron serving pot, are a spiced symphony of fried enticement. The colorful accompanying photo resonates with the sound and smell of the crispy boulette as it leaves the frying oil, hissing briefly in a chorus of bell pepper, shrimp and cayenne. The pans of shrimp boulettes rest on a worn plank suggesting a family gathering on the bayou.
Only In Maine
"Only in Maine does your neighbor bring you a beautiful moose steak as a 'welcome-to-the-neighborhood' gift. Sure enough, that's exactly what my Maine guide neighbor, Debbie, did." What follows is French's recipe for A Stew of Moose and a helpful suggestion that beef may be substituted if, perhaps, your local grocer does not carry moose in the meat section.
French's recipe for Grilled Stone Fruit, Blue Cheese & Honey is accompanied by a full-page photograph of the finished product, apricots halved and branded by evenly spaced grill lines, blue cheese haphazardly around and beside in bite-sized chunks as a garnish, all drizzled with honey as basil leaves rest atop. The color presentation—yellows, orange, white and greens—on an antique blue-fringed plate is a Picasso-esque culinary visual delight as the round charred fruit bobs among the angular shapes of the cheese.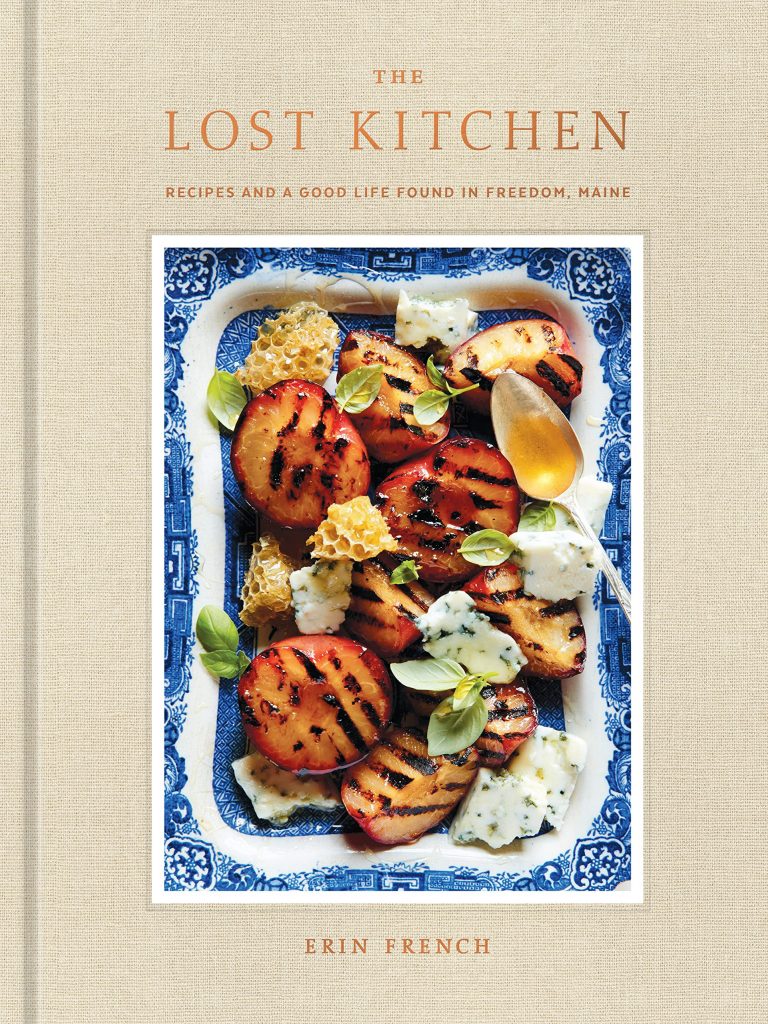 There's such an abundance in both cookbooks: Sweet Parsnip Cake, Louisiana Lump Crab Cakes, Maine Halibut Niçoise, Redfish Courtbouillon, Sunchoke Soup, Blackberry Dumplings, and Dad's Meatloaf. Beyond the tantalizing recipes and the alluring photography of Mosquito Supper Club: Cajun Recipes From A Disappearing Bayou and The Lost Kitchen: Recipes and a Good Life Found in Freedom, Maine, what lingers after closing the books are the warmth, genuine heart, and authors' love of the art of preparing and enjoying food.