Dwayne Hickman
Male, pale but never stale.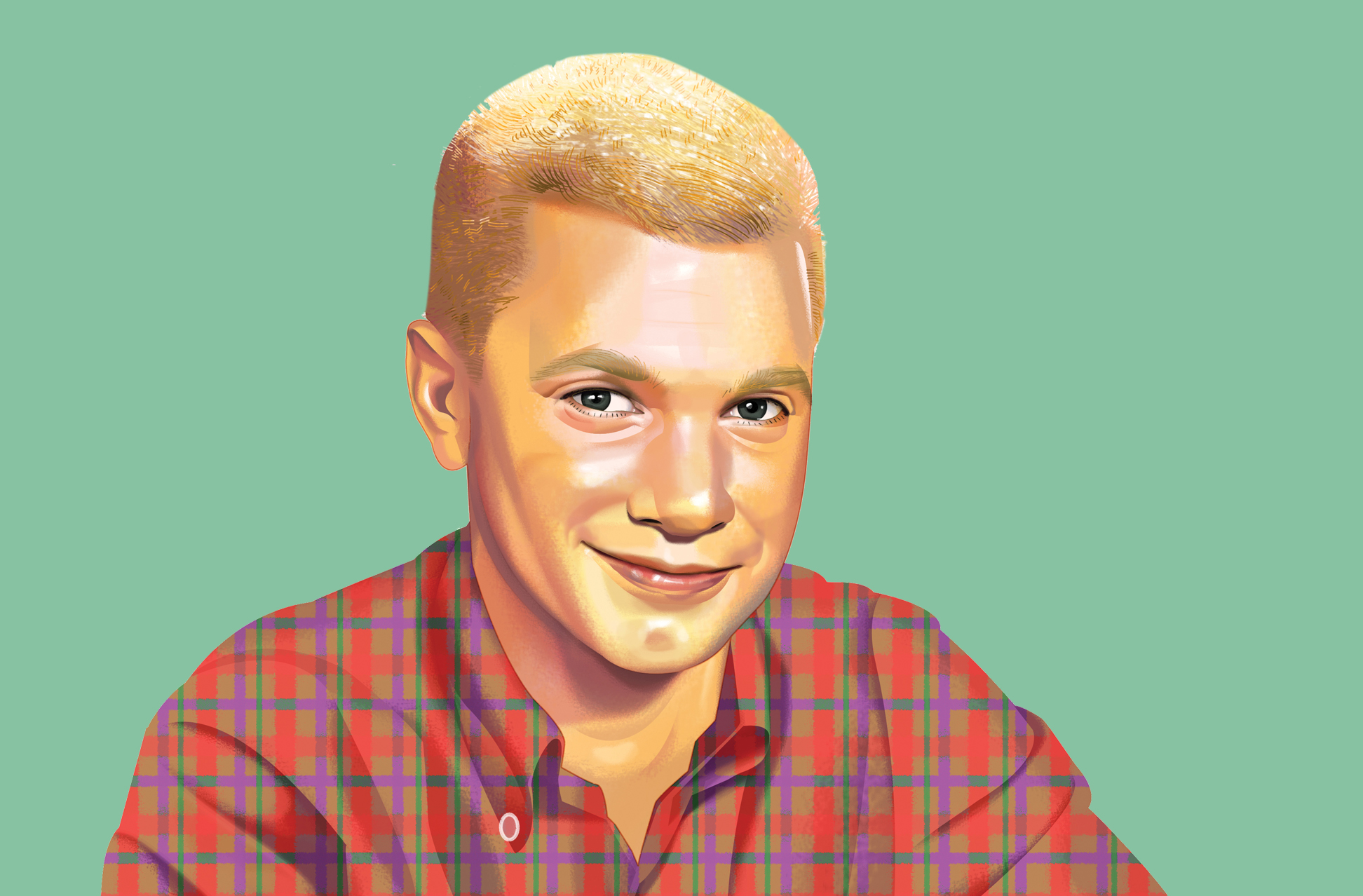 Dubbed the poster child of the baby boomer generation, Dwayne Hickman opted not to follow in his father's footsteps as an insurance salesman, taking instead the road to Hollywood fame and fortune.
Though the star of "The Many Loves of Dobie Gillis" had more roles and careers to come, it's Dobie who sticks in the minds of the millions of boomers who tuned in weekly. Apple-cheeked and cute, with a bleached-blond crewcut, Dobie Gillis had a new girl problem each week. Aired between 1959 and 1963, it was among the first television shows with a teenaged hero. Dobie's best friend was the work-shirking (WORK!) Maynard G. Krebs (Bob Denver), a beatnik who became prime time's first counterculture character.
Hickman had been a reluctant child actor with an ambitious Los Angeles stage mother, while his father sold insurance. After he graduated from Loyola Marymount University with an economics degree, his father suggested he take the position with "the least amount of work for the most amount of money,'' never revealing if insurance sales fit that description. For the moment, acting it was.
Hickman was 29 when the hit series ended, but his reputation as a famous teenager kept him typecast as the boy next door. Reinventing himself over the years, he eventually became a behind-the-camera mainstay as a program executive at CBS, where he oversaw "M.A.S.H.," "The Dukes of Hazzard" and "Maude," and a director for "Designing Women," "Charles in Charge" and several other hits. In retirement, he kept fresh, painting whimsical oils which he sold in galleries and online.
Hickman died in January, at the age of 87, but throughout his life he was, like the title of his 1994 autobiography, Forever Dobie.