Disruptive Change Jumpstarts Innovation
Don't let what you know limit your imagination.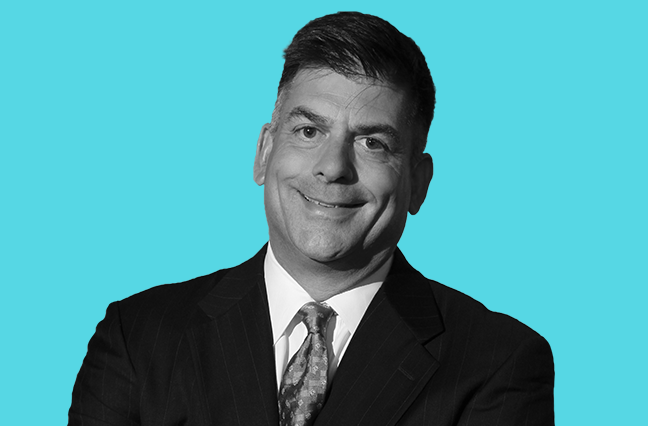 In its annual global CEO survey, PricewaterhouseCoopers found that 70% of insurance CEOs are planning changes in strategy over the next 12 months. It's a significant finding since PwC's "Insurance 2020" survey reported that only those who are prepared to innovate will be able to adapt to a future industry landscape full of competition and flux.
Think about it. Technology will continue to transform the way we work, live and receive information; social changes will affect the way our clients take risks; environmental changes will continue to force us to develop more sophisticated risk models; economic and political changes will continue to ebb and flow. These are the five drivers that PwC says will "affect all parts of the industry," today, tomorrow and in the future.
To help you prepare, we are introducing TAKE:20, a new general session format for our Insurance Leadership Forums. TAKE:20 is based on the world-renowned TED conferences, where the goal is to change the course of normal thinking.
The normal thinking around disruptive change, for example, often has a negative connotation. But I believe disruptive change is an important underlying source for jumpstarting innovation. Disruptive change should be viewed as an opportunity for growth and transformation. Too often we see these changes as a threat to our existing business models, and instead of creating options for new business, we put a vice grip on our market share and risk losing sight of other achievable targets.
In addition to helping build prioritized initiatives, TAKE:20 also speaks to the element of time because, personally or professionally, there just doesn't seem to be enough of it. A recent Harvard Business School study found that about 60% of a CEO's time is spent in meetings and 25% is dedicated to phone calls and public events. That doesn't leave a whole lot of time for other things like strategizing, which is what 97% of respondents indicated was their top priority in last year's Reagan Consulting Leadership Series study.
So with TAKE:20, we're carving out the time you don't have to carve out for yourself—to get a fresh sense of new innovations and market opportunities, to think globally and be more agile in operations technology, emerging market trends, and better delivery systems for clients.
TAKE:20 will offer a series of three 20-minute presentations by accomplished professionals at the top of their field who have dealt with the same business challenges we all deal with and who have pushed the boundaries to successful implementation of new ideas. It promises to be energizing and eye-opening—learning how advancements in other fields can be translated and made relevant to your own work, whether you're currently concentrating on retention, cultural shifts, perpetuation, technology, or something else.
A recent Harvard Business Review blog by Bill Taylor, co-founder of Fast Company magazine, characterized it perfectly: Don't let what you know limit what you imagine. Taylor challenges us to look at organizations in all sorts of unrelated fields to see how we can apply their ideas to our problems. "As you try to do something special, exciting, important in your work, as you work hard to devise creative solutions to stubborn problems, don't just look to other organizations in your field (or to your past successes) for ideas and practices."
We all know that the speed at which business is moving these days is not slowing down. TAKE:20 is bringing strategic thinking to the forefront, where it belongs. It's a chance to see change through someone else's lens and to look at your own business from a different perspective. It's a chance to re-evaluate, and it's an opportunity we hope you'll embrace. TAKE:20 will be unlike any other general session we've ever hosted, and it'll kick off at this year's Employee Benefits Leadership Forum (May 29-June 1). We hope to see you there.