Did They Ever Get the Life Insurance?
A mom's self-planned murder for hire appears to have backfired. Go figure.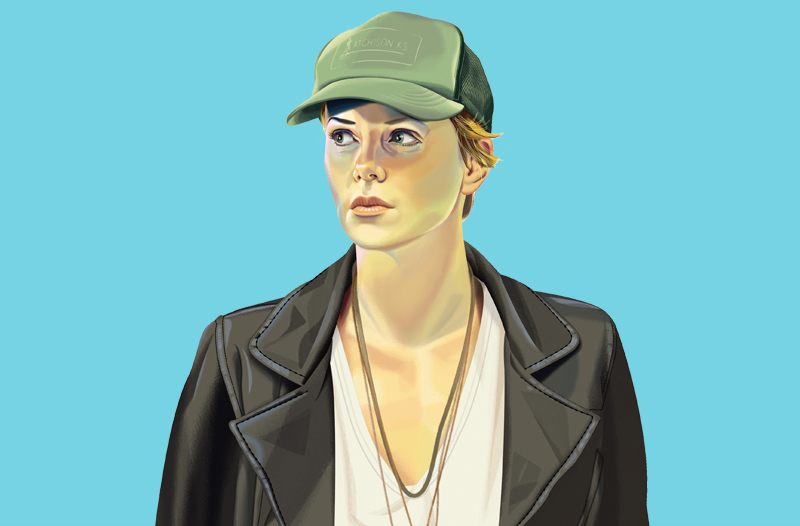 No, the Angel of Debt is not an alias for your local bank loan officer. 
He is a serial killer in the 2015 film Dark Places whom a woman hired to murder her so her kids could collect the life insurance. The life insurance hoax sets the stage for the story of the liberation of the innocent man convicted based on the testimony of his sister, Libby Day, played by Charlize Theron.
The story somewhat echoes the real life of Theron, who is the daughter of a quarrelsome couple who owned a construction company in South Africa. She was 15 when she watched her mother shoot and kill her drunken father in self-defense after he attacked them both. Theron grew up "barefoot in the dirt," as she once characterized her youth, but was pretty enough to be a model. She studied with the Joffrey Ballet in New York before she was felled by a knee injury. She was living in Los Angeles on an allowance of $300 a month and bread stolen from restaurant baskets when, in line at a bank trying to cash a South African check, she met talent agent John Crosby.
Her big break was playing a serial killer in Monster, which won her a best acting Oscar and a few other awards, but she's not a stranger to strange insurance movies, having portrayed a flirt infatuated with a hypnotized insurance investigator in Woody Allen's The Curse of the Jade Scorpion. She has played mud-stained in Mad Max and drop-dead gorgeous in 2019's Bombshell. At 47, she is single after several relationships, including with Sean Penn, has two adopted daughters, and runs an anti-AIDS charity in Africa. As energetic as she is versatile, Theron has starred in 57 movies in 25 years, sometimes as many as four a year, pulling in as much as $18 million each. She has also produced six movies, including Dark Places, and is one of the highest-paid actresses in Hollywood.