Canned Craft Cocktails: The Perfect Beach Drink
A bartender-quality cocktail in a can? We can dig it.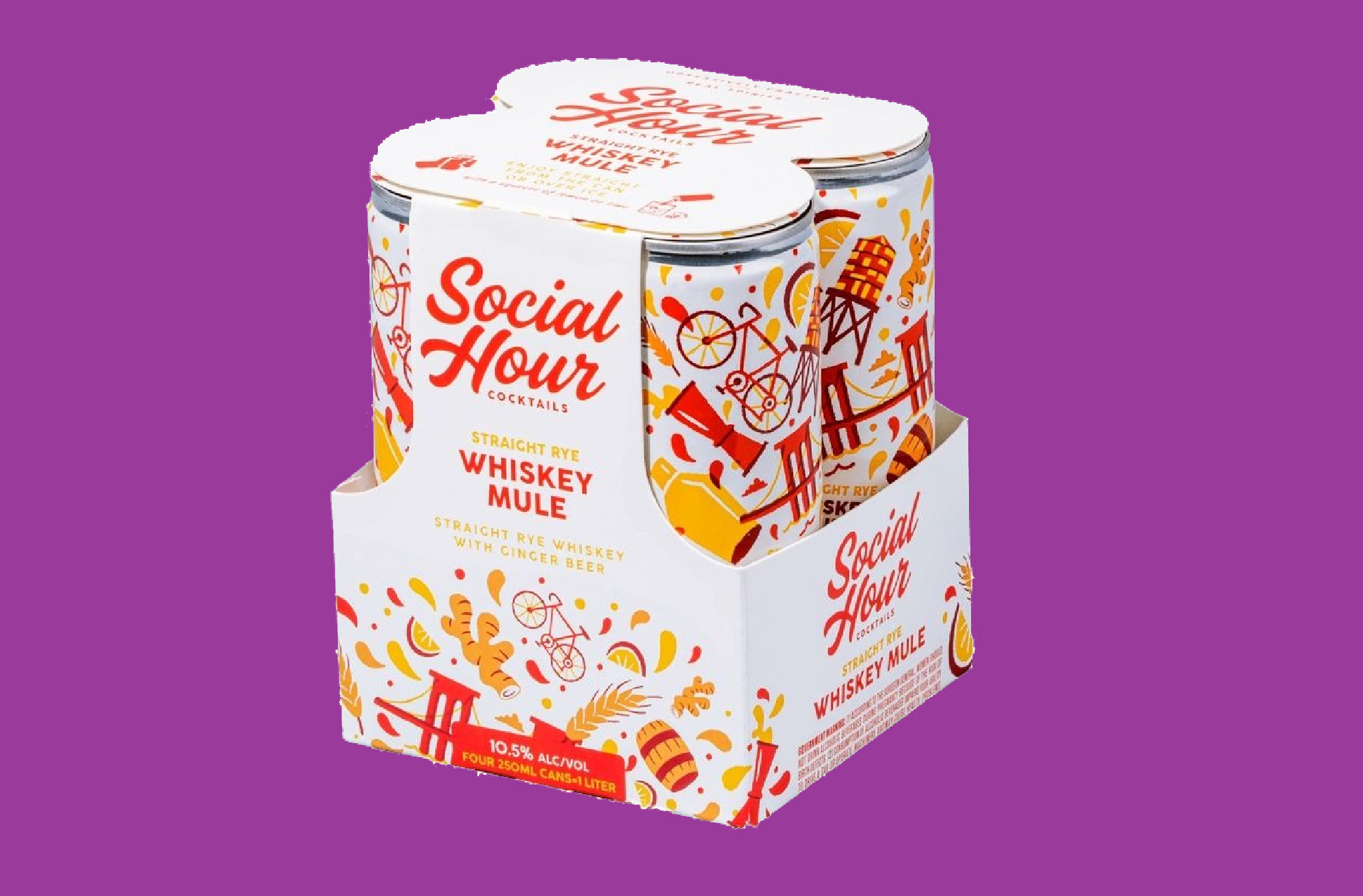 In another sign of how the pandemic has affected consumer behavior, sales for ready-to-drink cocktails (RTDs as they're called in the industry) rose by 131% in September and October 2020, according to Nielsen.
Cocktailing at home has certainly driven growth, but another reason for their popularity is that you can now get a bartender-quality cocktail in a can these days. In 2020, Julie Reiner, who founded many of New York City's top bars, including the former Pegu Club, and award-winning bartender Tom Macy launched Social Hour Cocktails. While Tom had been toying with the idea for years, as they note on the company's website, "We only wanted to put a cocktail in a can if it could be as good—or better—than ones we make from scratch behind our bars." Turns out canned craft cocktails are the perfect no-fuss, no-muss beach drink. Open the can. Pour contents over ice. Add umbrella.
Social Hour Cocktails Social hour is what Tom's grandparents called "cocktail hour," a time-honored tradition at his family's gatherings. Your canned cocktails for social hour at the beach include Gin & Tonic made with Perry's Tot Navy Strength Gin and Whiskey Mule made with Ragtime Rye Whiskey (both spirits are sourced from the New York Distilling Company) as well as a Pacific Spritz, an aperitivo-style spritz made with a rosé wine blend from the Finger Lakes.
Tip Top Proper Cocktails Neal Cohen and Yoni Reisman, two music festival veterans (canned cocktails are a natural fit for festivals), teamed up with Kimball House bartender Miles Macquarrie, a James Beard finalist for Outstanding Bar Program, to launch this canned-cocktail company last fall. With the motto "Always balanced, never too sweet," their classic line of canned cocktails features Negroni, Manhattan, Old Fashioned, Margarita, Bee's Knees and Daiquiri.