Ben Stiller
Somehow Gets It Right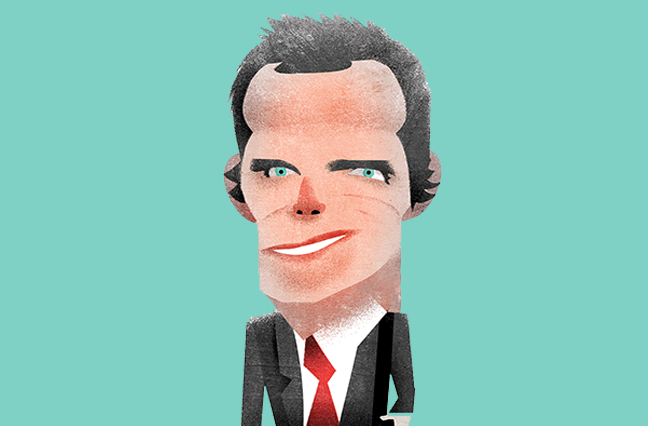 In spite of a piddling 25 out of 100 review from Rotten Tomatoes and a Golden Raspberry "Worst Actor" nomination for its star, Ben Stiller, the 2004 film Along Came Polly was an audience fave.
Playing senior risk analyst Reuben Feffer, Stiller knows that an average of 39 people have put their filthy hands in the nut bowl on the bar and that only one in six washed those hands before that.
"I'm a risk analyst," he says. "It's my job to worry."
Poor, exacting Reuben. Even without his beloved risk/reward software, he can spot a bad idea—except in love. His wife runs off with a French scuba instructor on their honeymoon, and Reuben soon takes up with Polly Prince (Jennifer Aniston), an itinerant waitress who lives in a bad neighborhood, drags him to iffy ethnic restaurants, and dances at dodgy salsa clubs.
She slashes open his throw pillows when Reuben notes that removing and replacing the pillows on his bed costs him 56 minutes per week. The spicy foods at her favorite spots make him desperately ill. Can this work?
When Reuben's wife returns to him, he runs the risk/reward software on both women. In the end, of course, he ditches the math and goes with his gut. He even agrees to insure Leland van Lew, a young zillionaire with a penchant for very dangerous sports, on the grounds that the man has cheated death a thousand times.
Whoever ran the risk/reward software on financing Along Came Polly perhaps knew that the flimsy romcom would be roundly booed but the megawatt stars would be a draw. Made on a $42 million budget, it grossed more than $173 million. But it is charming, and part of that charm is Reuben's endless recitation of the odds. Who knew insurance could be this much fun?