All Roads Lead to Rose
Brenda Rose, of Toronto's FCA Insurance Brokers, rose from liberal arts major to major advocate for better broker technology.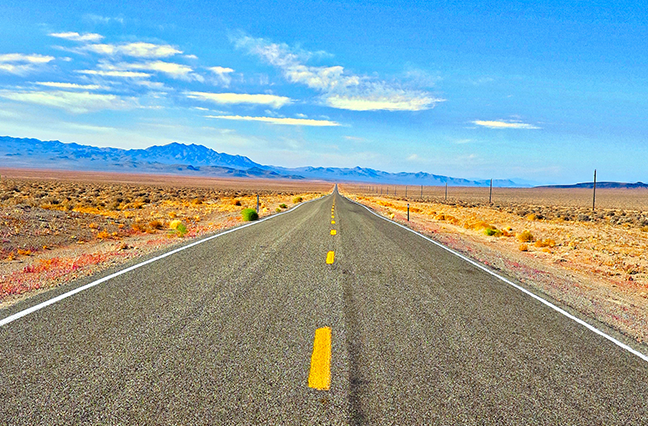 Growing up, Brenda Rose seemed most unlikely to become an insurance executive.
She was a girl, for one thing. She loved literature and foreign languages. She loved to sew and read. She was quiet, preferring a low profile. In college, she went out of her way to avoid math and science. She didn't play sports. And although she's Canadian, she didn't even like hockey, a disloyalty that, she says, "might be punishable by hockey stick."
Besides all that, Rose likes to end her sentences with exclamation points, something not many insurance executives tend to do.
Yet she has been rising at Toronto's FCA Insurance Brokers for 25 years. At 48, Rose is one of three vice presidents and one of six partners. And despite her apparent wrongness for the job, she loves it.
"I'm quite spoiled here and I have a great job and work with great people, and they pay me for it!" she says. "It's such a people business! There aren't many of us who went through school thinking that insurance was where we would be ending up. Most of us got here accidentally and decided that we really, really liked it.
"It's not the product that's the attraction for me as much as the people I get to talk to. And having the impetus to go out and learn about another business when you had no clue that this business even exists but you need to go and find out what it means."
Rose already understands the insurance business very well, having sold and serviced both personal and commercial lines. But she has never been just a producer. Her current job includes responsibilities for operations, customer service and human resources—lots of people things.
Rose was born in Guelph, Ontario, a farm town about 60 miles west of Toronto. Guelph has been named one of the country's smartest communities, its safest city, and Canada's volunteer capital—all accolades that, as we shall see, apply to Rose.
Her father sold agricultural chemicals, and her mother tended their four children. Brenda, the oldest, learned French in junior high and later studied German and Russian. "But the French stuck with me," she says.
She took off for the big city at college time, choosing compact Trinity College at the very large University of Toronto.
"They had a terrific reputation for English and French literature," she says. "I also loved that it was a traditional academic environment, distinguished by the black academic gowns we were required to wear at dinner and official functions. I'm a bit conservative, and that really appealed to me."
Her curriculum held no hint of preparation for the business world. "I took entirely arts courses and one psych course," she says. "I've never been any kind of a numbers person. I had a great four years."
Unlikely Businesswoman
After college, Rose chose not to go back to the farm and leapt at the first job she could find: taking dictation in French at the now-defunct Direct Insurance. "I had to pay the rent," she says, "and I didn't have a long-term plan."
Rose took French dictation for two months until the sudden resignation of the firm's only broker of personal lines. "The boss said, 'We need you to step up and do this.' I had to learn and get a license in a hurry. I didn't think of it as a long-term career. I thought, 'It's a promotion, and I'll do it.'"
Less than a year later, she moved to what was then called Firstbrook & Cassie, but two years after that she faced a moment of truth. "I had been admitted to law school, and if I did that, I couldn't stay on in insurance," she says. "So I had to ask myself, 'Is this really what I want to do? Or do I like what I'm doing, and can I make more of it?' So financial responsibilities ruled the day, but in the end I'm rather pleased with the way things turned out."
Firstbrook had only 17 employees at the time (today FCA has nearly 80). Rose brokered personal lines, then moved over to commercial as a customer service rep. She was promoted to manage personal lines and then the overall operation. Eight years ago she became vice president, and for the past two years she's been the only woman among six partners.
"People here get to do all the different jobs," she says. "Everybody has to be prepared to do everything at any time."
As much time as she spends at work, Rose spends nearly as much volunteering to fix national insurance issues that are worrisome to the Canadian broker community. As president of the Toronto Insurance Council in 2006 (and past president for two years after that), she lobbied the Canadian Parliament to prevent banks from selling insurance within their branches. In Canada, the legislated separation between financial pillars was established to promote economic stability and consumer protection, but not everyone agrees.
The Canadian Bank Act stipulates that banking and insurance must be separate businesses, but for brokers, the competition with banks is an ongoing fight. Some banks sell insurance from adjacent storefronts that are not technically within their branches. Others have been known to disregard the rules altogether. The fight has now gone virtual, with banks trying to ignore the required separation for online business. The Canadian government has made clear that insurance and banking are to be separate, wherever it is conducted. The Bank Act is reconsidered every five years and is up for review next year.
"The banks' lobbying efforts are continuous even between reviews," Rose says, "so ours must be as well."
Technology Buff
Rose is one of two volunteer Technology Champions at the Insurance Brokers Association of Canada (the word champion here meaning advocate). David Gambrill, editor of Canadian Underwriter, explains that much of this work is an effort to have a single-entry, multiple-company interface in Canada.
What the Canadian brokers want to see is technology the United States currently has. Canadian brokers now have to re-enter information several times into their computers for every carrier to which they send a submission. The LexisNexis Insurance Exchange has been providing upgraded capability for commercial insurance in the United States for more than six months, managing thousands of submissions between brokers and carriers.
"Brenda completely understands the vision of the LexisNexis Insurance Exchange and its value for the insurance industry," says Frank Sentner, vice president of business development at The Insurance Exchange Trust and director of strategic technology at The Council. "I am sure that, when LexisNexis is ready to expand into Canada, Brenda will be one of the first to implement the platform."
Although more effective technical communication is crucial, Rose says, it's a conversation that the industry has long delayed. In a business that's all about relationships, she says, "Tech keeps morphing, and it's not always the most comfortable subject for some of us. People tend to shy away from addressing it, and we can't afford to do that anymore."
"Brenda combines her knowledge of insurance business processes with an understanding of technology, and she succeeds in explaining how to synthesize pragmatic solutions where others fail," Sentner says.
"Technology may sound like dry stuff," Rose admits, "but some of the most interesting, leading-edge issues for our business are driven by technological advances and end up in the lap of this committee. For instance, none of us knows yet where the whole science of predictive underwriting is going to take us as an industry or what the real value is of all that information we've been amassing in our hitherto dusty old files. Now that those files are becoming electronic, who knows what might be possible to do with them?"
Rose not only understands current insurance technology but is also very good at building a consensus, says Gambrill. "She can actually negotiate things where there are multiple interests at play," Gambrill says. "She can talk about this with everyone involved and still be able to achieve a result that a lot of people actually like. There aren't holdouts. She makes it unanimous. That's why she gets things done."
Gambrill, who credits Rose with most of his insurance education during his five years at Canadian Underwriter, says: "I often have to go out and ask people: 'What do you know about this project?' And they most often say: 'Have you talked to Brenda yet?' All roads here lead to Brenda, in commercial lines and in technology."
Sheila Reesor, executive director for the Toronto Insurance Conference, says Rose "always keeps the clients in mind and fights for them." Rose, she says, is someone "who enjoys a good laugh, who's always smiling and lighthearted. She's energetic, a lot of fun, very warm and generous and fair."
Rose recently moved from the suburbs to a downtown Toronto condo with views of the city and Lake Ontario. "Crossing the expressway to Harbourfront is like transferring into another zone for me!" she says. "My front yard is an incredibly beautiful waterfront where I can choose between events, restaurants and galleries, or a nature trail that feels a world away from the city."
Hence, she feels no need for a second home, as so many insurance executives do. "I do have a real talent for doing nothing more demanding that lounging in the sun with a book, knowing there is a good restaurant or two nearby," she says. "But I have to admit, those beachfront condos I checked out in the Bahamas over the holidays looked awfully tempting. That waterfront is something else!"Home: New two-level unit lakefront condo at the foot of Toronto's downtown
The Rose File
Family: Daughter Jacqueline, 23, digital artist
Car: Just gave up the soccer-mom vehicle for a "stop gap" little white Chevy coupe. Serious new car shopping scheduled for summer. "I want a fun hardtop convertible that can handle the snow and fits in the budget."
Interests: Jazz, sewing. "My new neighborhood has three stores completely devoted to buttons!"
Toy: New iPad. "This is a business tool. Right? Although it has all the fun stuff loaded as well…"
Sports: "Unapologetically un-athletic. But I will walk for miles if there's something to see along the way or a destination at the end."
Fandom: "Toronto teams are in a lull. All I can say is that the Raptors haven't been bad for as long as the Leafs."
Professional Committees: Insurance Brokers Association of Canada, Technology Champion and former board director and chair of the technology committee; Toronto Insurance Conference Board director, president and past president; The Council: the Management Resources Steering Committee and the International Working Group. "Both are great excuses for me to get out and meet different people from different groups!"