David's Big Shot
Pete Garvey went from working for Goliath to fighting like David at start-up Integro. He's done so well, his start-up is approaching big-boy status.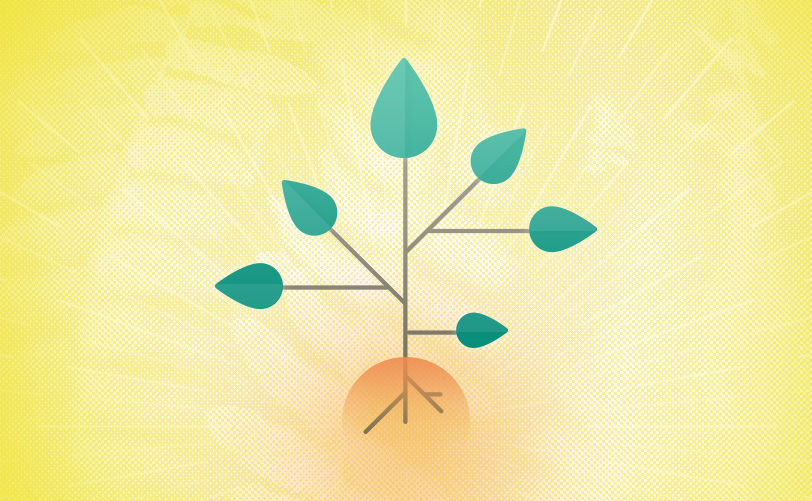 For 25 years, Peter Garvey worked for Goliath. Then he switched teams.Garvey left his job as co-president of industry giant Marsh & McLennan six years ago to help launch Integro, which describes itself as "an alternative to the traditional big-box insurance brokers."
Today, he leads the nation's 31st-largest brokerage, one that's fast approaching $100 million in annual revenue through a mix of organic growth and focused acquisitions. With Garvey at the helm, David is bulking up.
Growing up in Pittsburgh, Garvey never really planned to be an insurance executive. But he graduated from college with a finance degree in the late '70s, in the midst of a recession. And who was hiring? Insurers. They even offered to train him.
So he moved to New York City to work as a casualty underwriter with The Home Insurance Co. After the business was bought by Zurich, Garvey jumped to Continental. Soon after, he went to work in the San Francisco office at Marsh. While he bounced around a little, he found that he loved the business.
"I like learning about other businesses, and what better way to learn about them than by trying to figure out their risk," he says. "I just found it to be a terrific experience."
Apparently the industry liked him, too. After Garvey settled in at Marsh, he started climbing the ladder, taking on a new role every few years, from broker to account executive to branch-office boss. Eventually Garvey ascended to worldwide co-president, with a seat on the board. That's where he was in 2005, when longtime mentor and former Marsh president Bob Clements came to him with an idea.
Clements wanted Garvey to leave Marsh and help him start a new firm. It would be called Integro—Latin for "make well, make better"—and it would be a direct competitor, targeting the same slice of the big-company, complex-risk market that Marsh, Aon and Willis had long dominated.
At the time, some big brokerages faced a cloudy future—Marsh had just reached an $850 million settlement with New York attorney general Eliot Spitzer over a price-rigging lawsuit—and some saw Integro as a bid to capitalize on the uncertainty within the industry. But most appealing, Garvey says, was a chance to build something new.
Clements, he says, "felt that the property and casualty market for large and complex risk had become so over-consolidated that it wasn't really serving client demand. This was a once-in-a-career opportunity to build a firm that could do a better job focusing on clients."
"This was a once-in-a-career opportunity to build a firm that could do a better job focusing on clients."
So Garvey walked away from Marsh and joined Clements and former Marsh president Roger Egan in what was basically a start-up—albeit one with $300 million in capital. For Garvey, the move meant a big change of pace, and not just because he had to uproot his family from their longtime home near San Francisco and move across the country to Manhattan.
"I went from being responsible for 30,000 people to wheeling a shopping cart through Office Depot looking for a printer," he says. "It was certainly different. But also I was 49 at the time and thinking, "If I don't do something different now, I never will."
Out of the Gate
All those jobs he had held at Marsh came in handy. Launching Integro was an all-hands-on-deck sort of experience, Garvey says. Six years later, it still is. Yes, he oversees the firm and does lots of strategic planning. But he also manages client relationships and pitches in when something big goes down, helping brokers design a policy or making sure customers get everything they're due. On a day-to-day basis, Garvey says, that client work is probably the biggest difference from his old gig. And it's the difference he enjoys the most.
"When you end up in management at a big firm, at some point you have no time left to be a broker. That's just by necessity. You're responsible for a lot of people, for developing budgets and moving the aircraft carrier. There's no time to do the day-to-day work of helping clients with their policies," he says. "At Integro, I'm a broker again."
Marc Kunney, who worked with Garvey at Marsh for 15 years and was one of Integro's first hires, says Garvey's personality has helped shape the entrepreneurial culture at Integro. Today Kunney leads the West Coast office in San Francisco. Garvey was a major reason he came aboard.
"Pete is an incredibly smart guy. He's also very unassuming and down-to-earth," Kunney says. "He is very good at keeping a collegial atmosphere and a flat organizational structure where everybody has a stake. There's not a lot of pretense about him at all."
Kunney was one of many big-firm vets who made the jump to Integro, especially in its early years. They came from Marsh, Aon, Lockton and elsewhere, a lot of them motivated, as Garvey had been, by the opportunity to have a hands-on role in creating a different sort of brokerage. And, of course, helping Integro grow.
In 2006, its first full year in business, Integro was the 56th-largest U.S. brokerage by revenue. The next year, the company cracked the top 50. It hired a string of top-flight brokers and, with their help, wooed business from some big-name clients. It opened offices and expanded into new specialties. The plan to launch a full-service competitor to the big boys seemed to be on track.
Economic Squeeze Play
Then, in 2008, Garvey and Integro, like seemingly every other business, hit a brick wall. By the summer of that year, Garvey says, it was pretty clear that tough times lay ahead. The company had been spending a lot as it beefed up and established its presence in the market. It had been banking on business catching up. But the management team realized that it was going to take longer than expected. Something had to change.
"It was going to be a long, cold winter," Garvey says. "Instead of a very large platform, we decided in the short term that we'd become a focused, multi-specialty firm."
Amid that transition, Egan, then the CEO, decided to leave the company. That September, Garvey took on the CEO job as well. As the economy rapidly worsened, he oversaw Integro's first-ever layoffs. Expansion plans were trimmed. Integro focused its efforts in a few areas where it was strongest: healthcare, technology, real estate and financial services. Preserving capital and riding out the storm became the goal.
It worked. The start-up survived and actually turned its first profit in the second quarter of 2009. Garvey points out that Integro is still living off the initial investment Clements launched it with; the company has never gone back to the markets for more capital.
The downturn was rough, but Garvey says it probably made for a stronger company in the long run.
"You set out on a certain path with plans to build a firm a certain way. The world doesn't always cooperate," he says. "You have to be flexible enough to adapt to the conditions, to allow your business to thrive. We've altered our path, and to some degree that's contributed to our growth."
Organic Mix of M&A
And Integro has come out of the recession growing. Revenue climbed nearly one fourth in 2010, to $83 million, which makes it the 31st-largest brokerage in the United States. It's up to about 400 employees, above its pre-recession peak, and last June, on its sixth birthday, it hit 2,000 clients. In 2011, Garvey says, Integro is on pace to generate $100 million in revenue.
About 80% of those earnings have come from organic growth, particularly now that existing clients are starting to renew policies and give Integro a bigger share of their business. But the other 20% has come through acquisition, mainly in the last two years. That activity has raised some industry eyebrows about a firm founded on the principal that roll-up was not the way to grow.
Yes, Garvey has done some buying, adding six firms to Integro's fold since the start of 2010. But they're smart buys, he stresses, and consistent with what Integro is trying to do. The acquisitions have been a way to bring on top senior talent, he says, or tap niche markets Integro otherwise can't.
"Take Frost Specialty," Garvey says, referring to a firm that Integro acquired in 2010. "What they do is live entertainment risk. That's all they do. That's completely additive to our firm. We're gaining capability with these acquisitions. We're not just massing up scale."
The trouble with building up scale, Garvey says, is that it also builds up complications. There's excess staffing, which leads to layoffs and turnover, technology platforms that have to be patched together, acquisitions that bring on dead weight, all manner of legacy costs. All of which means lots of distractions. Being free from all that enables Integro to focus on what its clients need.
Garvey says Integro does not face the same challenges as its competitors. "We're only six years old. They're 140 years old," he says. "For us, we're just taking their business. We don't necessarily care that the market as a whole isn't growing quickly."
In general, Garvey and Integro seem to be happy to play the role of the scrappy underdog. Those David and Goliath analogies? Garvey makes them, too.
He knows well that his 400-person firm is peanuts compared to the legions of Marsh, Aon and Willis brokers out there and that size carries some advantages. He stresses the "great respect" he has for all his competitors, especially the company where he spent most of his working life.
In many ways, he says, that history makes competing against them much more fun.
"The fact of the matter is, we have to be so much better to win," Garvey says. "I wish we won more often, but when we do, the sense of satisfaction for my colleagues and me is enormous. You go away feeling exhilarated."
Kind of like you'd expect David did when he took aim at the big guy on the other side.