Brexit Could Harm London Market
Drop in British Pound Could Help US Insureds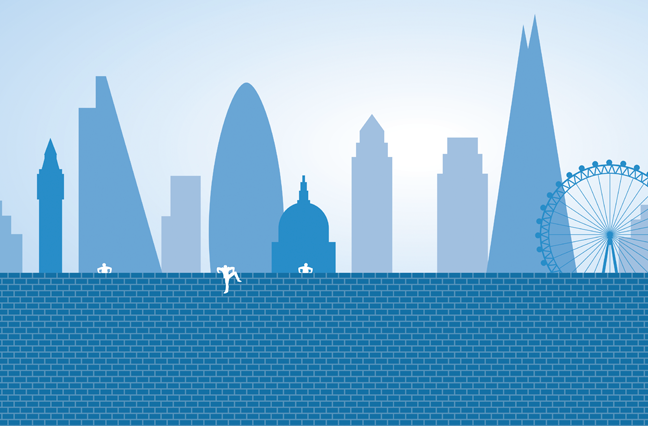 UK insurers are putting on a brave face following the British electorate's 52%-48% decision to leave the European Union.
Most industry leaders' comments note any practical change will be a long time coming.
"The process of negotiating exit terms, setting out future arrangements with the EU, and creating trading deals is likely to take some considerable time and will impact our industry during that period," said the British Insurance Brokers Association.
"BIBA will work with the government and other authorities to ensure that the interests of insurance brokers and their customers are fully represented in these vital negotiations."
Lloyd's Chairman John Nelson, a vociferous campaigner for the "Remain" side, said, "For the next two years our business is unchanged. Lloyd's has a well-prepared contingency plan in place, and Lloyd's will be fully equipped to operate in the new environment."
Mark Knight of the London & International Insurance Brokers' Association told London market newsletter The Insurance Insider that nothing definitive was going to happen "for a long time," as the country comes to terms with the outcome of the vote. He said that everyone should continue to trade as normal.
Huw Evans, director general of the Association of British Insurers, warned insurance buyers that "Customers should remember we remain part of the EU until the process of leaving is complete, and they should therefore avoid hasty decisions about their financial matters."
Short -Term Gain
In one way, the immediate impact on London's international insurance market will be positive. Lloyd's, for example, earns roughly half its income in U.S. dollars. At the time of writing, the British pound had dropped 10.8% against the dollar, making U.S. insurance buyers' premiums worth much more.
Long-Term Pain…
In the longer term, however, Brexit could prove to be a body blow for London's international insurance market. Under the EU's "single passport" rules, any insurer in the Union can trade in any other EU member state without separate licensing. This privilege, presumably, will end.
Dave Matcham, chief executive of the International Underwriting Association of London, said, "Clearly the UK's decision to exit the EU presents challenges for London Market companies… The free trade benefits of EU membership have been vital in maintaining London's position as a global insurance hub, and are highly valued by IUA members."
Fears are high that many European international insurers with operations in London will move them to local EU cities such as Frankfurt, Amsterdam and Paris. In an earlier, campaigning statement, Matcham admitted, "An IUA member survey shows at least six firms would reconsider the legal status of their London operations in the event of a leave vote, though there may be others."
Trouble Ahead?
Research published in April by Haggie Partners found that 68.7% of insurers, brokers and service providers in London's £60 billion international insurance market believe Brexit would 'hurt' or 'severely damage' Lloyd's of London. Slightly more than a quarter believe it will have no impact.
Almost 70% of respondents to the survey sell directly into the EU. Of the remainder, 58% sell indirectly into the EU. More than 70% said they work with colleagues from other member states of the EU. Nearly 59% "believe that the EU Single Market for insurance is the best realistic international regulatory regime" for Lloyd's insurers.
The European Union is a trade, political and social grouping of 28, soon to be 27, European nations forming a free-trade area of more than 508 million people.
Recently the Union has been harried by financial and economic crises in some countries of the Euro zone, a monetary union of 19 of the member states, a refugee crisis driven by war in the Middle East, and the increasing general sense of dissatisfaction and grass-roots desire for political change that seems to be sweeping much of the world.
While the "Leave" campaign has assured British voters that the EU will wish to maintain free-trade relations with Britain, "Remain" fears the EU will punish Britain, rather than create a positive example that highlights any benefits of leaving the bloc. Already several prominent politicians in other member states have called for their own national "leave" referenda.
Crack in British Empire
In contrast, Scottish First Minister Nicola Sturgeon has called for another referendum vote on Scottish independence from Britain, in the hope that an independent Scotland will remain in the EU, and many Irish Republicans have called for a referendum to reunite the British-northern and sovereign-southern territories of the divided island nation.