The Skinny Plan Starvation Diet
Do new HRA guidelines signal the end of the skinny plan/indemnity policy wrapper programs?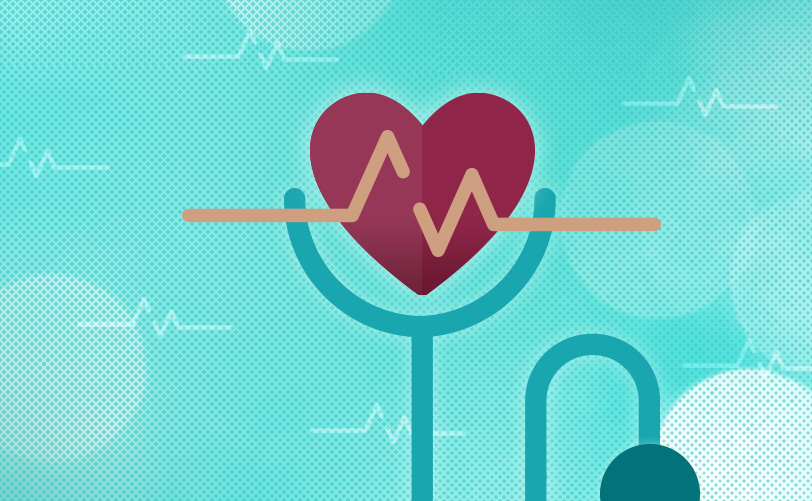 In the epic movie fable "The Princess Bride," Wallace Shawn, as Vizzini, a Sicilian criminal genius, shouts "Inconceivable!" whenever his plans are foiled, as they repeatedly are. At one point, Mandy Patinkin, as Inigo Montoya, a Spanish fencer once loyal to Vizzini, responds: "You keep using that word. I do not think it means what you think it means." 
To truly know where Montoya was coming from, you need only to delve into the world of Obamacare. (What, you thought this whole column was about "The Princess Bride"?)
On Friday, September 13, the Obama administration released more proof of the seeming inconceivability of the new world order. The administration issued "technical guidance" for health reimbursement accounts (HRAs) under the new Affordable Care Act regime. The guidance built on a preliminary set of frequently asked questions that had been issued in January but included some unexpected clarifications. To wit, the guidance:
Expressly prohibits HRAs from being used to fund coverage purchased on the exchanges in any way (even though the administration is allowing Congress to use pre-tax dollars to fund the purchase of exchange coverage for members and their personal staffs; apparently what is good for the goose is not good for the gander, after all)
Applies different rules to HRAs that are integrated with group health plans that provide "minimum value" and plans that don't
Requires all "integrated" HRAs to allow employees to opt out of the HRA benefit (otherwise, according to the rule-writers, the employees would be participating in a group health plan and would therefore be ineligible to enroll in exchange coverage even if they wanted to).
The preliminary January guidance had indicated that any HRA offered in conjunction with a group health plan essentially would be unaffected by the ACA. Under the new rules, however, an HRA that is integrated with a group health plan that does not provide minimum value cannot be used to reimburse an individual for essential health benefit expenses other than out-of-pocket expenses for essential health benefit expenses covered by that plan. If the group health plan with which the HRA is integrated does provide minimum value, then an individual's use of the HRA funds is unfettered by the ACA.
Four points merit emphasis:
An employer has to offer a group health plan to take advantage of any of the integrated HRA rules.
The HRA may be "integrated" with any group health plan in which an employee enrolls (including, for example, the plan of the employee's spouse's employer—but not including individual exchange coverage).
The HRA's reimbursement rules may be tailored to the full range of employee situations. For example, the same HRA can:

Be limited to funding excepted benefits, such as vision and dental for employees who are not enrolled in any group health plan
Pay for plan out-of-pocket expenses for employees enrolled in group health plans that do not provide minimum value
Be unlimited (at least by any ACA-related requirements) for employees enrolled in group health plans providing minimum value.

The restrictions on HRAs that are integrated with non-minimum-value plans could signal the demise of the skinny plan/indemnity policy model that has been gaining favor in the marketplace in recent months.
To satisfy the minimum value requirement, the statute requires a plan to cover at least 60% of the "total allowed costs of benefits provided to an employee." One would think, therefore, that "skinny" plans that provide only free preventive care satisfy this rule because the plan, by definition, must cover 100% of the costs of those services. But, like Vizzini, the regulators do not appear to think it means what you and I and the legislators who wrote the law think it means.
This is because the regulations have mandated use of a prescribed minimum value calculator that does not rely on the total anticipated allowed charges for a specific plan's coverage to determine minimum value. Instead, it compares what is covered by a plan with the anticipated charges that a standard, typical plan is expected to cover. Under that formula, the minimum value for preventive services-only plans is only 13%.
Thus an HRA offered in conjunction with a skinny plan will be limited to reimbursing costs for excepted benefits like vision and dental. Although the Friday the 13th guidance does not overtly address indemnity-type plans offered in conjunction with such skinny plans, it may be their death knell. In the same January guidance in which the regulators said HRAs that were not "integrated" with group health plans would be subject to the full panoply of ACA requirements, the regulators also indicated that indemnity plans that did not have a flat per-period payment rate also would be subject to those requirements. As the regulators explained in January:
Thus an HRA offered in conjunction with a skinny plan will be limited to reimbursing costs for excepted benefits like vision and dental.
To be hospital indemnity or other fixed indemnity insurance [that is exempt from ACA requirements], the insurance must pay a fixed dollar amount per day (or per other period) of hospitalization or illness (for example, $100 per day) regardless of the amount of expenses incurred. Various situations have come to the attention of the Departments where a health insurance policy is advertised as fixed indemnity coverage, but then covers doctors' visits at $50 per visit, hospitalization at $100 per day, various surgical procedures at different dollar rates per procedure, and/or prescription drugs at $15 per prescription… When a policy pays on a per-service basis [as these policies do] as opposed to on a per-period basis, it is in practice a form of health coverage instead of an income replacement policy.
Many believed the regulators ultimately would exempt from ACA requirements all indemnity plans that were integrated with group health plans. If the logic of the new guidance is extended to these types of indemnity plans, however, it could torpedo the use of the skinny plan/indemnity policy programs.
If your clients are considering these models, you may want to advise them of their potential jeopardy. For now, at least, we have to settle for a world of muddled uncertainty.
Muddled uncertainty under the ACA? INCONCEIVABLE!