President Trump's Healthcare Legacy
What Trump's Executive Orders tell us about the future of U.S. healthcare reform.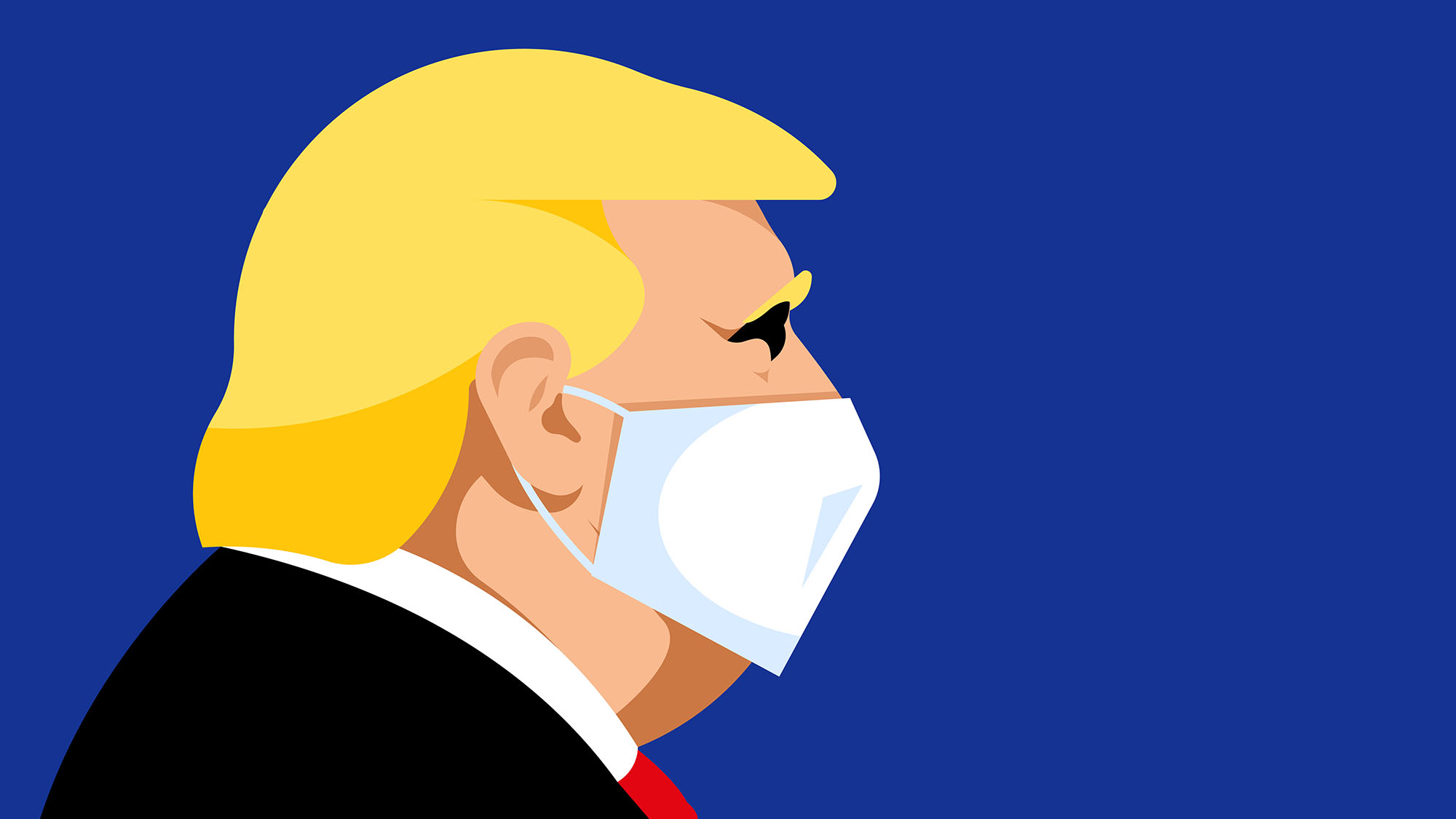 President Trump's actions, particularly his executive orders, reflect an administration that aimed to turn the dial on issues such as surprise medical billing, drug costs, pricing transparency, the expansion of telemedicine, and individual marketplace competition.
Trump came into office in 2016 with bold promises to repeal Obamacare. Four years later, such has not been the outcome. While insurance marketplace competition initially fell in Trump's first two years of office, there are now more carriers in ACA markets and premiums are down. With new insurers entering the market and expanding their service areas, the exchanges are becoming increasingly competitive according to data from the Kaiser Family Foundation. The increase or decrease in competition will remain important to observe throughout the Biden presidency as expansion of the ACA is one of Biden's main agenda items.
What could be Trump's long-term legacy in healthcare rides on the legality of the interim rule to implement a "Most-Favored-Nation" drug pricing program, which would lower the Medicare Part B fee-for-serve drug payment to the lowest price that drug manufacturers receive in certain other developed countries.
CMS has projected the demonstration would save the Medicare and Medicaid programs billions of dollars over seven years, but stakeholders have sought to better understand the specific impact on beneficiaries. For example, Avalere estimates that less than 1% of beneficiaries in Medicare would see reduced out-of-pocket costs (in a given year).
The Trump administration's intent to lower drug prices and increase price transparency tracks with congressional bi-partisan efforts and is likely to receive legislative support this coming year, according to industry experts.
As Trump's presidency comes to a close, we took a look back at the health cost and coverage-focused Executive Orders released by Trump and his administration.
| | | |
| --- | --- | --- |
| Executive Order | Description | Action Taken |
| Saving Lives Through Increased Support for Mental- and Behavioral-Health Needs 10/03/2020 | Created to prevent suicides, drug-related deaths, and poor behavioral-health outcomes, particularly those made worse by prolonged state and local COVID-19 shutdown orders via continued crisis care, promotion of mentor-groups, increased telehealth availability, the establishment of a Coronavirus Mental Health Working Group, and a series of grant-funding for related programs. | Heads of agencies and OMB will examine grant funding and reward-based incentives for communities in order to accelerate attention to the pandemic-heightened issue, which holds long-term implications for health and wellness of millions. |
| An America-First Healthcare Plan 9/24/2020 | Commits to protecting individuals with pre-existing conditions and ensuring they have access to high-quality healthcare. Outlines the goal for the first-ever pathway for states to safely import prescription drugs to lower patients' drug costs, with insulin being specifically cited. | No measurable action taken. |
| Lowering Drug Prices by Putting America First 9/13/2020 | Establishes that Medicare should not pay more for drugs than the Most-Favored-Nation price and that Medicare should negotiate the lowest price at which the manufacturer sells that drug to any other developed nation. | The rule has been passed as an Interim Final Rule (IFR), which will face serious legal opposition, especially from drug makers who stand to lose billions in revenue. |
| Improving Rural Health and Telehealth Access 08/03/2020 | Aims to improve telehealth access for the 57 million Americans living in rural America after the conclusion of our current Public Health Emergency (PHE). | 48 states have temporarily done away with licensing barriers in response to COVID-19, which prevent telehealth from being provided across state lines by physicians licensed in another state. HHS issued a final rule permanently expanding the use of telehealth services for Medicare beneficiaries. |
| Lowering Prices for Patients by Eliminating Kickbacks to Middlemen 07/24/2020 | Disallows middlemen, also known as Pharmacy Benefit Managers (PBMs), from receiving drug discount rebates intended for Medicare Part D recipients in effort to reduce prescription drug prices. | HHS finalized the regulation. It excludes rebates on prescription drugs paid by manufacturers to PBMs and Part D plans from safe harbor protection under the Anti-Kickback Statute. The rule also creates a new safe harbor designed specifically for price reductions on pharmaceutical products, but only those that are reflected in the price charged to the patient at the pharmacy counter. |
| Increasing Drug Importation to Lower Prices for American Patients 07/24/2020 | Allows for the importation of certain prescription drugs, including insulin, in an effort to curb the price of prescription drugs through increased competition. | HHS and FDA released the Safe Importation Action Plan, which describe steps the agencies will take to allow the safe importation of certain drugs originally intended for foreign markets. |
| Access to Affordable Life-Saving Medications 07/24/2020 | Establishes the policy to enable Americans without access to affordable insulin through commercial insurance or Medicare and Medicaid, to purchase these pharmaceuticals at a price that aligns with the cost at which the FQHC acquired the medication. | This is one of several July orders with the intention of lowering the cost of prescription drugs. |
| Protecting and Improving Medicare for Our Nation's Seniors 10/03/2019 | Supplements Medicare Advantage benefits in an effort to enhance its fiscal sustainability through alternative payment methodologies that link payment to value, increase choice and lower regulatory burdens such as regulatory limits on supervision, licensing requirements, and innovative treatments. | No measurable action taken. |
| Improving Price and Quality Transparency in American Healthcare to Put Patients First 6/24/2019 | Aims to eliminate barriers to increased price transparency, enhance tax-preferred medical accounts, and protect against surprise medical billing with the intention of increasing the shopability of healthcare plans to directly increase competition and consumer-choice efficiency. | The White House pushed strongly for legislative inclusion of similar policy in the CARES Act, but none was ultimately included. |
| Promoting Healthcare Choice and Competition Across the United States 10/12/2017 | Facilitates the purchase of insurance across state lines and the development of a healthcare system that provides high-quality care at affordable prices. Intended to lower barriers to entry, increase competition, and lower prices on the individual exchanges. | The Trump administration expanded access to Association Health Plans and the availability of Short-Term, Limited-Duration Insurance. Departments of HHS, Labor and Treasury issued a final rule allowing employers to fund a new kind of health reimbursement arrangement (HRA), known as an individual coverage HRA (ICHRA). |
| Minimizing the Economic Burden of the Patient Protection and Affordable Care Act Pending Repeal 1/20/2017 | Signed Trump's first day in office, the EO instructed administration officials to waive, defer, and grant exemptions from, or delay the implementation of the ACA. | The Trump administration eliminated the individual mandate and Congress repealed the Cadillac tax. The administration also expanded non-ACA compliant coverage models like short-term, limited-duration insurance and access to Association Health Plans. |