Medical Tourism Reimagined
Breaking down what cost, access and quality of care actually mean.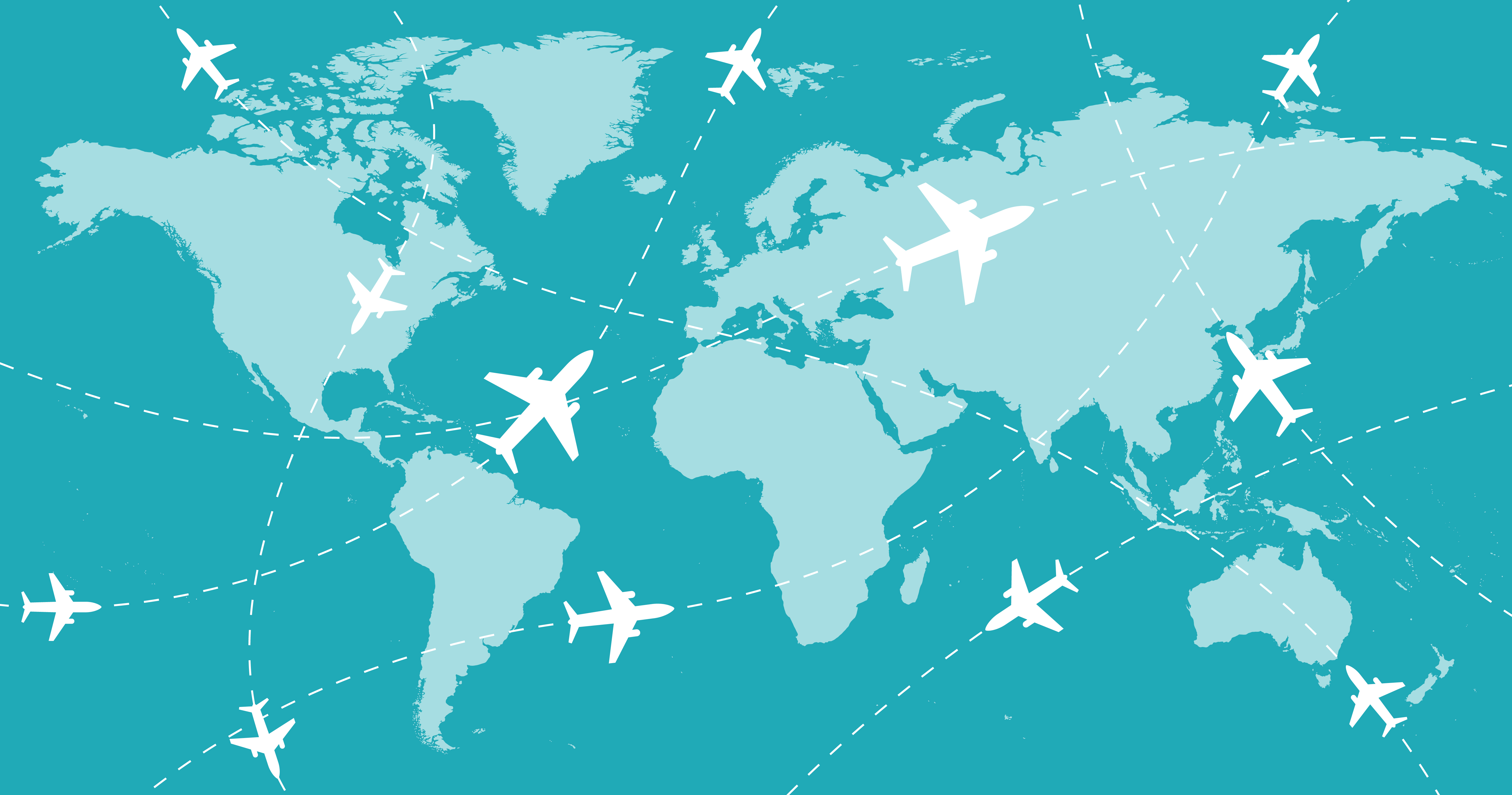 Every year, an estimated two million Americans travel domestically and abroad for medical care.
The well-established market, which affords patients the opportunity to receive care at an alternative location for a lower cost, was valued at $37 billion in 2018.
The basic premise is that if an employee is willing to travel, they could pay less for their care, and by proxy, their employer could reap the benefits as well. Patients typically travel for surgery and expensive medications.
While the process requires travel, "tourism" implies a vacation. In reality, travelling to a specific destination for medical care is more like a worthwhile trek—at least according to organizations promoting medical tourism as a viable, cost-effective option for some employers.
John Kirke, executive vice president of employee benefits at CCIG, wholly supports the leadership of these benefit strategies but agrees the term almost delegitimizes the practice. He believes the replacement term should be 'centers of excellence' to focus less on the act of traveling for care and instead on the reason for traveling. After all, that name reflects some of the key aspects of medical tourism: location (center) and quality of care (excellence).
Healthcare is local, but emotional support is even more local.
John Kirke, executive vice president of employee benefits, CCIG
Domestic Travel
Like medical tourism, the term 'centers of excellence' (COE) has existed for years. It refers to medical institutions equipped with particular expertise and resources, and typically associated with better patient outcomes. Payers—insurers or self-funded employers—have also directed employees to these centers as ways to provide higher quality care and avoid unnecessary care. Employers can either supplement provider networks with these centers or designate them as the only covered providers for specific services.
When you think of COE, you might also think of Walmart. As the largest private employer in the United States, Walmart has spearheaded multiple innovative healthcare solutions, including the launch of their COE program in 2012 to begin providing employees with full coverage of certain surgeries if they agreed to get care at a designated hospital center, like Cleveland Clinic or Mayo Clinic. The program's goal is to lower costs by eliminating copays and paying for travel and lodging expenses.
Walmart employs almost 2.5 million people. As a retail giant with that much negotiating power, they have more leverage and resources to construct expansive COE networks and fund employee costs. The Walmart model may be hard to replicate, but it's pushing employers (and the commercial insurance market) to rethink benefits.
The challenge, says Kirke, is that it's hard to encourage people to leave home no matter what type of care they need. That means it's even more difficult to get employers to send their employees to another location for care. The difficulty lies in convincing employees that their support system will look the same if they travel to receive care. "Healthcare is local, but emotional support is even more local," says Kirke.
If you ask Keith Smith, MD, it may still be worth it. He (an anesthesiologist) and his colleague, Steven Lantier, MD, (also an anesthesiologist) founded the Surgery Center of Oklahoma, when they recognized that some hospitals and insurers were engaging in anti-competitive pricing tactics and that patients were bearing the brunt of them.
They opened the Surgery Center of Oklahoma in 1997 with two goals in mind: first, interact with vendors and patients in a way that is mutually beneficial, and second, to follow the old adage, treat others how you want to be treated. That meant, according to Smith, that they had to let patients know their cost for care up front. "Not once have we had a patient pay more for care than we quoted," says Smith. They create their transparent, market-based pricing structure using a facility, surgeon and anesthesiologist fee.
Smith notes that they are out of network for all health plans. Broken down, 30% of patients pay in cash, another 30% have insurance but opt not to use it and the rest are enrolled in self-funded health plans where travel expenses are waived for them and a companion.
To get the word out, Smith and Lantier launched a website 10 years ago with their pricing information and a line that says, "The pricing outlined on this website is not a teaser, nor is it a bait-and-switch ploy. It is the actual price you will pay." Their first patients? Canadians. The reason they come, says Smith, is because they don't have access to care when they need it. They end up waiting months for routine procedures.
"We started thinking about how we could accommodate medical travelers," says Smith. "The percentage of patients that come from outside Oklahoma increases every year."
Their website invites patients to consider Oklahoma as their destination for surgery as opposed to a foreign country, acknowledging that people are willing to travel for care and emphasizing that the physician-run facility offers competitive prices.
The biggest hurdle is getting U.S. patients comfortable with the idea of going outside the country for their care. The overwhelming sentiment is that the U.S. has the highest quality of care worldwide, despite the fact that this may not be the case.
Liz Yovich, global benefits practice lead, IMA Financial Group
International Travel
But what if patients do decide to go abroad for care? One of the most successful parts of the U.S. healthcare system is the quality of care provided by physicians. Liz Yovich, global benefits practice lead at IMA Financial Group, agrees. "The biggest hurdle is getting U.S. patients comfortable with the idea of going outside the country for their care. The overwhelming sentiment is that the U.S. has the highest quality of care worldwide, despite the fact that this may not be the case."
North American Specialty Hospital (NASH) bears this out with its program connecting patients with physicians to perform treatment and provide care abroad. The organization is essentially constructing a portable network of doctors to relocate U.S. care to an alternative destination.
The important piece to remember, Yovich adds, is that companies should have a concrete plan in place to bring the employee back to the U.S. for follow-up care. Care delivery doesn't live in a vacuum consisting of one trip to another country. There are steps that have to be taken once the patient returns.
This brings up a host of other concerns, including licensing, liability and malpractice coverage. Regulating cross-border care is likely to be met with pre- and post-care challenges. If a patient who had surgery in Mexico has complications and was admitted to a U.S. hospital, would that affect that hospital's malpractice coverage?
NASH addresses this point with its continuity of care model consisting of a pre-op evaluation in the U.S., surgery abroad and then post-op back in the U.S.
If healthcare consists of quality, access and cost, then NASH is asserting that U.S. board certified clinicians and physicians are an essential piece of that puzzle, but that the setting where care is delivered may not be.
That doesn't mean other countries aren't innovating when it comes to accessing and paying for healthcare, though. Take Singapore, for example. The country's universal healthcare system uses HSAs with mandatory contributions, requires transparency so that consumers can shop for services, and provides a government subsidy for lower-income citizens. Driven by market competition and equal access to care, Singapore's free market-based healthcare system costs just over 4% of the GDP compared to more than four times that (18%) in the U.S.
There are also U.S.-based hospital systems laying roots abroad. Boston-based Steward Health Care assumed control of a few medical facilities in Malta; Cleveland Clinic collaborated with a Chinese hospital; Universal Health Services and University of Pennsylvania Health System laid down roots in the UK; and UPMC opened a radiotherapy center in Italy.
Hospitals are turning abroad to diversify revenue as U.S. regulators continue to highlight their role in ever-increasing healthcare costs and because new foreign markets offer larger profit margins and favorable payment models. These opportunities come with their own challenges, such as maintaining a hospital's brand and navigating changes in local markets.
As patients seek alternative methods of care through solutions like telehealth and worksite clinics, it may be worth asking how network construction might change and if it could—or should—be defined by the physicians themselves, quality of care, the location and/or by the way healthcare institutions and patients are insured.
Healthcare is local, as John Kirke puts it. "But we need to think nationally and globally [for the concept of medical tourism to really catch on]." For employers, that means recognizing the emotional, financial and other decisions that can deter employees from traveling for care and putting the right incentives in place (within a self-insured plan) to encourage those employees to consider making the trek.