Depends Who You Ask
Polling shows new top issues, political splits in healthcare.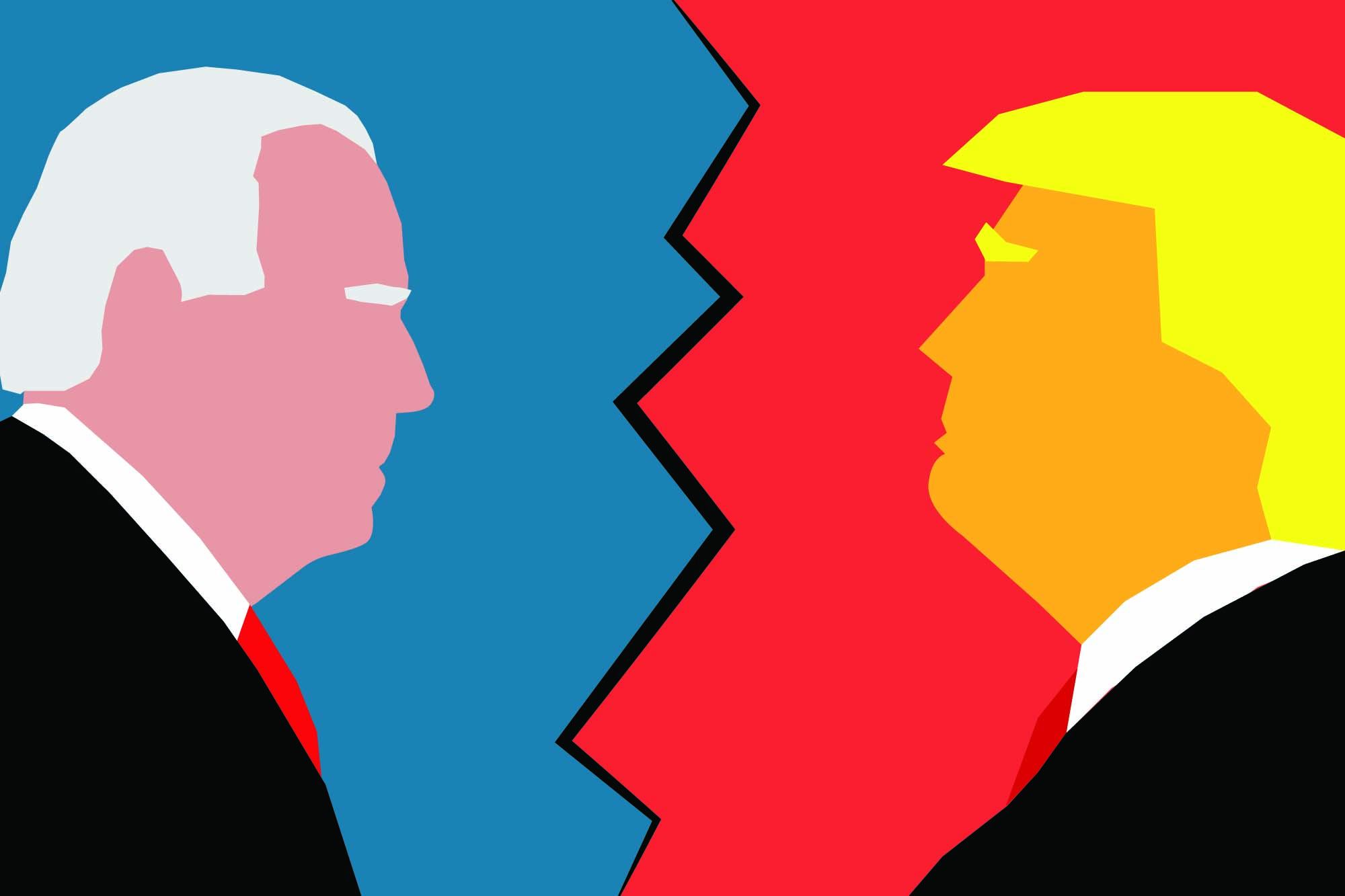 The 2020 election is less than a month away with campaigns eyeing the finish line.
The issues Americans are most concerned with, however, have drastically changed in recent months. The economy (32%), COVID-19 (20%), criminal justice (16%), and race relations (14%), in that order, are now the top concerns of Americans going into November 3, according to the Kaiser Family Foundation's (KFF) latest Health Tracking Poll report.
In February of this year, healthcare (26%) was the top issue for most American voters. But as the pandemic took hold, the economy halted, and civil unrest increased, healthcare took a back seat to the calamities of 2020. According to KFF's September report, healthcare is currently polling at 10%, just behind race relations. According to Liz Hamel, vice president and director of public opinion and survey research at KFF, the pandemic itself is both a healthcare issue and an economic one. "Although healthcare itself has fallen as a priority, factors related to healthcare continue to be very important to voters," Hamel said. "I will also note that the healthcare issues voters were most concerned about in previous election cycles, namely the high cost of healthcare, prescription drug prices, high deductibles, and surprise medical bills, have not gone away. So it's unlikely that voters are no longer concerned about these things and more likely that other, more pressing issues are taking center stage for now."
Regarding who Americans trust in the handling of those issues, former Vice President Joe Biden out-polled President Trump. While most registered voters believe President Trump will do better on lowering prescription drugs costs, Biden polled better specifically on guiding the future of the Affordable Care Act, protections for people with pre-existing conditions, accessible healthcare insurance, overseeing developments and distribution of the COVID-19 vaccine, lowering the cost of healthcare, and protecting people from surprise medical billing.
If a vaccine were available prior to election day, only four in 10 respondents said they would take it. Of those, 50% were Democrats, 41% were Independents, and 34% were Republicans. However, when it comes to those worried about the FDA rushing vaccine approval due to political pressure from the Trump Administration, 50% of Democrats in the poll described themselves as "very worried," while only 33% of Independents and 11% of Republicans said the same.
The data begs the question: if Democrats are very worried that a vaccine is being rushed into approval, then why would they be far more likely to take it? And why are Republicans—according to the polling—not as worried about political pressure from the White House rushing a vaccine, but still less likely to take treatment for the coronavirus before November 3 if made available? "I think this difference has more to do with the level of concern Democrats and Republicans have about becoming infected rather than their views of vaccine politics," Hamel said. "Lots of polling data shows that Republicans take the threat of coronavirus much less seriously than Democrats and that Republicans are less likely to believe in the effectiveness of various proven interventions…So, when it comes to deciding whether to take a vaccine that is relatively new and untested, the perceived risk calculation is different for Democrats than Republicans, even if political pressure in the vaccine process is a bigger worry for Democrats."
Hamal also says the concern and view of COVID-19 has to do with how both party affiliations feel about the pandemic [the poll was taken in early September]. Nearly 60% of Democrats feel that the worst is yet to come, while 56% of Republicans believe that the worst of coronavirus is behind us.
The death of Supreme Court Justice Ruth Bader Ginsburg on September 18 may prove to be another factor relative to how voters feel about healthcare as November 3 approaches. "This poll was taken before the death of Supreme Court Justice Ruth Bader Ginsburg, which has brought renewed attention to the fate of the Affordable Care Act," Hamel said. "So, it's possible that the list of issues voters care about has shifted even since then."