Collaborative Care
Q&A with Scott Powder, CSO, Advocate Aurora Health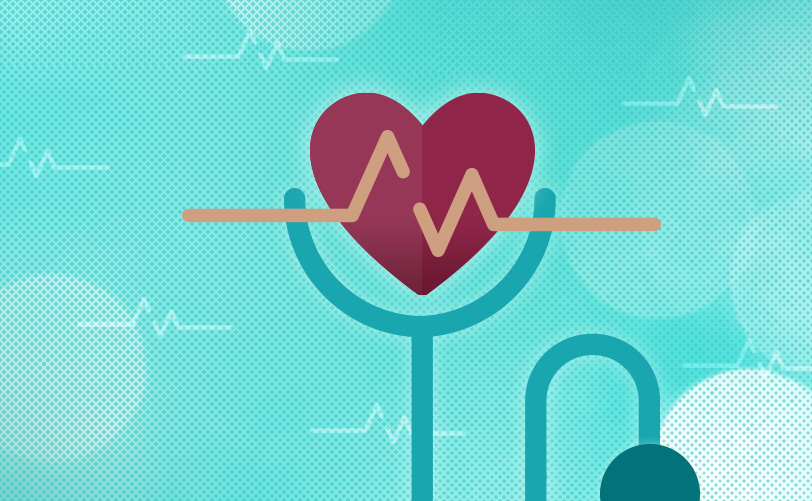 Advocate Aurora Health is the result of a recently completed merger. We chatted with their chief strategy officer about how that went, the role of the provider and what's on the horizon for the system.
Q
14 months ago, Aurora Health Care and Advocate Health Care Network began operating as one health system under the name Advocate Aurora Health. This merger created the 10th-largest nonprofit health system in the country. Where are you in the life cycle of integrating the two systems, and what synergies have been realized in the process that improve the patient experience?
A
Advocate Aurora Health created a comprehensive integration plan leading up to and immediately following the completion of our merger in April 2018. We have well over 250 different integration strategies and tactics in process, and we are on track to complete the vast majority of the integration plan by the end of 2020, as was originally planned.
We have a variety of integration strategies that will enable improvements in the patient experience. Among the most important of these is the rollout of a single instance of EPIC [an electronic health record system] across our entire enterprise, which will dramatically enhance our ability to coordinate care and create a seamless experience for patients across our system. We already have a single instance of EPIC across our entire delivery system in Wisconsin. We implemented EPIC in our Illinois medical group at the end of 2018 and will be launching the rollout of our Illinois hospitals later this year. We have also begun implementing several digital strategies on an integrated basis across the system, which will positively impact the patient experience.
Q
Can you elaborate on the long-term financial and clinical goals for the organization and what sustainable factors in your strategy differentiate Advocate Aurora Health?
A
We have recently completed a long-range strategic plan for the combined organization. With respect to clinical goals for the organization, our aspiration is to eliminate serious safety events by 2025 and to consistently perform in the top decile nationally for health outcomes. We have also set goals around a sustainable margin and revenue growth.
One of the key differentiators for Advocate Aurora Health is our track record and expertise in value-based care. On a combined basis, our organization serves nearly 1.5 million lives in value-based contracts. Roughly 400,000 of these are reimbursed on a capitated basis for which AAH has significant or full financial risk. As a result, we've built significant infrastructure and capabilities to effectively perform in a value-based environment.
These capabilities provide a platform for further expanding our value-based footprint and align incentives across our system to address all of the health needs of our patients, not just their sick care needs on an episodic basis.
Q
What are the healthcare system's top two priorities right now with respect to patient satisfaction and value-based care? What experience has Advocate Aurora Health had with testing and implementing new payment and care delivery models?
A
In addition to deploying a single instance of EPIC across our enterprise, our top priorities for patient satisfaction are to develop a common set of service standards across our newly-integrated organization and to more fully digitize key aspects of the experience, particularly front-end processes like scheduling and registration. As part of our initial integration work, we've standardized our patient satisfaction measurement systems, which is critical for tracking progress in a consistent way across our system.
With respect to value-based care, we have been working hard to deploy the complementary capabilities of the legacy organizations across our combined markets. For example, legacy Advocate had a leading post-acute network management program that is now being deployed in Wisconsin. This is one of the key ingredients to performing well in value-based care, particularly related to Medicare. Simultaneously, we are deploying legacy Aurora's capabilities in direct-to-employer contracting in the Illinois market.
Advocate Aurora Health is one of the national leaders in value-based care and has experience with virtually every payment model through the work of the legacy organizations. We have multiple shared savings arrangements through the Medicare program and with commercial payers; we participate in the bundled payment program; and we have partial and full capitation contracts.
Q
How have you been able to scale innovation due to this merger?
A
The merger has been instrumental in helping us advance our innovation activities. For example, given the strength of our combined balance sheet, we've been able to create a corporate venture program that allows us to more directly participate in the innovation and start-up ecosystem in healthcare. In addition, we are incubating a number of consumer-facing health businesses as part of our commercial innovation strategy and, as a result of the merger, have doubled the number of potential customers to whom we can offer these services.
Q
Advocate Aurora is a founding member of Civica Rx, a provider-led nonprofit generic drug company that is looking to improve access to generic medication and lower drug costs. What do you think the future holds for Civica Rx? Can you elaborate on some of Advocate Aurora's own efforts to lower prescription drug costs?
A
We think that Civica Rx holds great promise for lowering the cost of select generic drugs. Part of the mission is to also secure a stable supply of certain drugs. Over time, we expect that Civica Rx will continue to expand the scope of its program.
In addition to maximizing our supply chain/procurement strategies to lower the cost of prescription drugs, we put significant effort into ensuring that we use generic drugs whenever possible. We track our generic prescribing rates closely and work with physicians to educate when we see gaps in our performance.
Q
Creative collaborations are the focus of conversations today. Is joining forces (i.e., direct contracting) with brokers and employer groups seen as an opportunity to expand your market, create efficiencies and cut costs?
A
We have done a fair amount of direct contracting with employers in the past, particularly in Wisconsin. We think there are opportunities to expand these activities and that working collaboratively with employers is a good way to improve quality and reduce the cost of care. As a large, self-insured employer ourselves (Advocate Aurora employs 70,000 team members), we have implemented a number of strategies to ensure quality and reduce cost for our own organization. We have a well-developed wellness program that has shown good results in reducing risk factors among our team member population. We also have disease management and care management programs that we have deployed to support our own team members as well as the other value-based lives that we serve. We think that collaborating with brokers and employers to bring these capabilities to market, particularly when paired with the right benefit plan design, can be a powerful program to help improve the health of employees and lower healthcare costs.