Bidencare: Obamacare + Medicare?
Evaluating Biden's healthcare proposals and possible effects on the employer-sponsored market.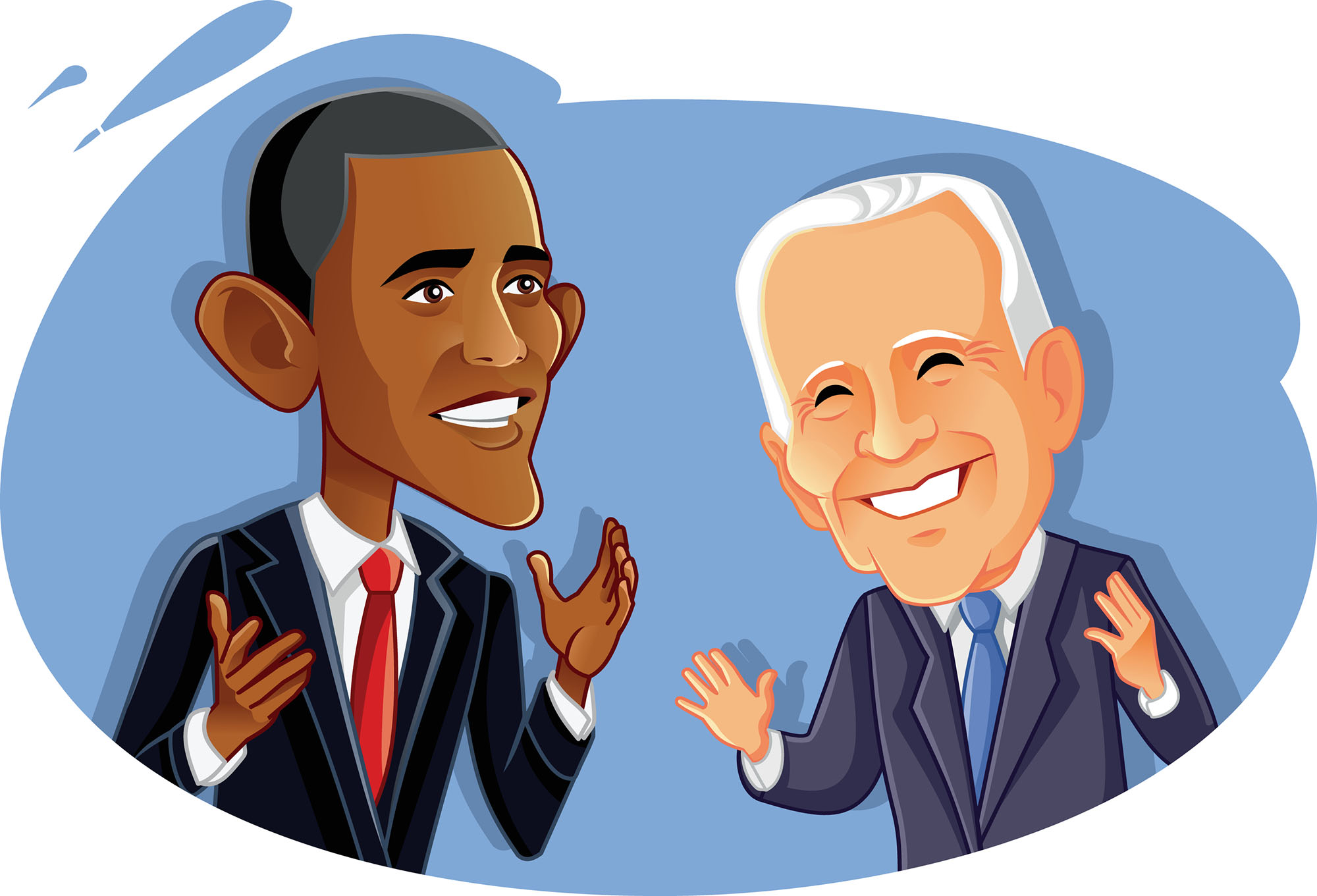 In the midst of the COVID-19 pandemic and an election year, questions of pre-existing conditions, COBRA subsidies, Medicaid expansion, and the potential end of the ACA pushed their way into the national spotlight.
During the first presidential debate in September, former vice president, now President-elect, Joe Biden said this about whether his plan—aptly titled Bidencare––would "end private insurance and create a government takeover of health":
"It does not. It's only for those people who are so poor they qualify for Medicaid they can get that free in most states, except governors who want to deny people who are poor, Medicaid. Anyone who qualifies for Medicare, excuse me, Medicaid, would automatically be enrolled in the public option. The vast majority of the American people would still not be in that option.
This response implies that Biden's healthcare expansion plan would only apply to individuals that qualify for Medicaid, including those who reside in the 12 states that have chosen not to expand Medicaid.
Biden doubled down in the final presidential debate in October, stating,
"The public option is an option that says that if you in fact do not have the wherewithal, if you qualify for Medicaid and you do not have the wherewithal in your state to get Medicaid, you automatically are enrolled, providing competition for insurance companies."
However, Biden's campaign website indicates that "Whether you're covered through your employer, buying your insurance on your own, or going without coverage altogether, Biden will give you the choice to purchase a public health insurance option like Medicare."
That proposal tracks with a statement from the Biden-Sanders Unity Task Force, a policy collaboration between the two campaigns after Sanders took second in the primary, which says, "Democrats will also make available on the marketplace a platinum-level, federally administered health insurance option with low fees and no deductibles, so that everyone will have access to this high-quality, low-cost plan. Low-income Americans will be automatically enrolled in this federally-administered option at zero cost to them."
Of note, the ACA already includes the building blocks for a government-run national plan. When the law was established, it included a provision to create a national benchmark plan, which to date has never been enacted. According to the provision, the U.S. Department of Health and Human Services would define what constitutes a minimum benefits package and if states went beyond that requirement, they would be required to absorb the cost of those benefits. The Obama administration, however, ultimately directed states to establish their own individual benchmark plans.
If the Biden administration were to try and use the national benchmark plan as the foundation for a public option, it could give individuals on the exchanges a greater degree of choice, with the optionto purchase a more affordable plan that meets basic coverage needs.
Biden already plans to increase access to affordable coverage on the individual marketplace by decreasing the maximum percentage of income individuals must spend on their premiums to qualify for federal premium subsidies, eliminating the federal poverty standard for subsidies, and increasing coverage for affordability tax credit-eligible individuals, according to his campaign website.
The Public Response
Biden has also been outright in his support for lowering the Medicare eligibility age from 65 to 60, aligning with some of the existing federal proposals for Medicare-based public options (read our coverage: Healthcare Hot Spots).According to an article from Harvard's Blavatnik Institute of Health Care Policy, lowering the eligibility age by five years could bring some 20 million new beneficiaries to the public program.
However, in a recent conversation at during The Council's virtual Insurance Leadership Forum, former FDA Commissioner, Dr. Scott Gottlieb, highlighted that healthcare reform is "more likely to stay within the bounds of the ACA and the individual market" rather than shift toward Medicare for All.
That being said, research indicates that the public option as a general concept holds relative popular approval among the American public. According to the Kaiser Family Foundation, 68% of all Americans support a public option. Polling by party affiliation shows that 85% of Democrats, 72% of Independents, and 42% of Republicans support a public option.
A public option may find particular relevance now, a period of heightened unemployment brought about by the COVID-19 pandemic. As a result of lay-offs, 3.3 million lost their ESI coverage over the summer, with an additional 2 million becoming uninsured, according to the Robert Wood Johnson Foundation.
As noted above, the financial incentives of a lower-cost, government-backed public option increase its appeal, especially for young adults and lower income individuals. Chris Jacobs of the Juniper Research Group, a consulting and analytics firm, finds that by appealing to individuals with low incomes and the "young invincibles," Biden's proposed ACA subsidies will lead to a sizeable shift of 15.2% of all ESI enrollees to the exchanges. The shift of young, healthy insureds to the exchanges could create adverse selection issues, according to Jacobs. "An estimated 64.1% of these 24 million Americans [who could potentially leave the employer-sponsored market] are under age 35—younger than the population as a whole, and younger than the majority of individuals with employer coverage. With age serving as a rough approximation of health status, the migration of so many young and healthy individuals from employer coverage to the exchanges would leave firms with an older, sicker pool of participants," he said in a September report, "How Joe Biden Would Make the Health Care System Unravel."
The Council's chief legal officer and Steptoe & Johnson partner Scott Sinder also noted "threats to the employer-provided health insurance infrastructure will be much more subtle than they were 10 years ago…And if a 'public option' plan has cost advantages over private market plans—like access to cheaper drugs or reliance on Medicare fee schedules that private plans cannot utilize—then that imbalance could lead to more serious erosion [of private insurance] over time…"
The success of a public option remains to be seen. In Washington state's first-in-the-nation experiment offering health plans based on Medicare rates, premiums aren't dropping as predicted. Average proposed public option rates are 5% higher than 2020 premiums on the ACA exchanges. The COVID-19 pandemic has halted similar legislation in Colorado, with providers weary to negotiate for lower rates during a pandemic, which would remain "significantly less for hospital in-patient services," according to an economic report by FTI Consulting, a global management firm.
While Bidencare is rhetorically an extension of Obamacare, it represents a step toward further healthcare reform, combining existing ACA structure and potentially layering in a public option.
The role of the private sector in expanding coverage through the individual market has been a major factor in the stabilization of those markets, which is crucial for the ACA as a whole. The public option has been debated and introduced by lawmakers before, but it would establish the government as a competitor with private insurers in those markets. It remains to be seen how the government would step into such a role and whether other state-based market stabilization efforts to reduce costs and provide consumer choice would continue.
Jack Sullivan is a recent graduate of Wofford College and is completing a post-graduate internship with The Council.