Amazon, Berkshire Hathaway and JP Morgan Chase Unveil Healthcare Solution
Haven Healthcare is tackling benefit plan design.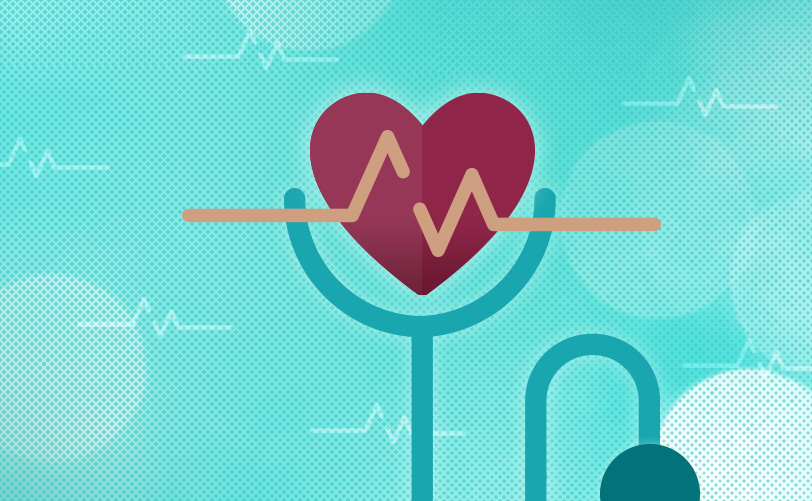 The joint employer venture, Haven, made its first public move almost two years since its inception.
The employee-facing brand has been run in virtual secrecy under the mission, "to transform health care to create better outcomes and overall experience, as well as lower costs for you and your family." A lofty statement, no doubt, but its recent move signals lift-off in creating actual innovative benefits options for employees.
About 40,000 employees in six states are piloting multiple solutions based on the insights of a 40-person team, spread across the three employers and Haven, tasked with combing through the three companies' current health and pharmacy plans along with wellness solutions.
JP Morgan is offering employees in Ohio and Arizona—who make up approximately one-fifth (30,000) of its total U.S. workforce—two health plans through either Cigna or Aetna. JP Morgan's plans feature free preventive care, no deductible or coinsurance as well as fixed copays for medical services, procedures and prescription drugs. Employee costs are tethered to outcomes, with employees able to earn perks by completing specific wellness activities.
Amazon is offering workers in Connecticut, North Carolina, Utah and Wisconsin—approximately 10,000 employees—health plan options created in collaboration with Haven and a few unnamed insurers.
Amazon is focused on employee education and establishing connections with primary care physicians.
Are They Innovative?
Haven's solutions track with some other national trends based on scaling back on shifting costs to employees and simplifying benefits to make it easier for employees to navigate the system.
Outcomes-based wellness incentives like the ones JP Morgan is implementing are not atypical. Kaiser's 2019 Employee Benefits Survey indicated that large employers tend to offer biometric screening programs as well as programs to identify and address health risks and unhealthy behaviors. Among those respondents, slightly less than half (41%) offer incentives for completing certain programs.
JP Morgan's solution allows employees to earn money each month based on the completion of activities like keeping blood pressure below a specific target and are able to put those funds toward primary care visits or prescriptions. This creates a direct relationship between healthcare expenses and employee wellbeing.
Amazon also launched a telehealth solution—Amazon Care—for its Seattle-based employees. According to global benefits consultant Mercer's recent survey of employer-sponsored health plans, this initiative falls in line with a surge of employers (9 out of 10) who now offer telemedicine programs to their employees as of this year.
Other popular strategies among employers focus on ways to provide multiple access points to primary care, such as on or near site clinics, as well as new tech-enabled ways to manage chronic conditions.
Fixing copay amounts, forgoing deductibles and eliminating coinsurance are fairly new tactics, though. It gives employees a certain level of control over their healthcare expenses, generating a new level of motivation to manage health outcomes. According to Mercer's survey, most large employers did not raise deductibles on their PPO plans this year, but they did not eliminate them either.
This is what Haven stated it would do: use a collective employee population to experiment how to improve healthcare. What's innovative is the way the venture can test the viability of the solutions. It can target populations in certain states to assess the relationship between its solutions and several demographic factors. The joint venture also has the ability to collect quantitative and qualitative feedback from employees on what's working and what's not. JP Morgan, for example, plans to solicit feedback from employees on whether the new offerings seem more transparent.
If these solutions are successful, Haven will have the power to have meaningful discussions with PBMs and insurers about what they will and will not stand for when it comes to negotiating prices for care, setting up networks, and offering comprehensive plans to employees.
What is Haven's next move?
The not-for-profit has about 50 employees and currently has 15 job openings listed on its website, ranging from operational to clinical to software and product development roles. The listings contain no actual job descriptions.
In addition, Haven notes that "leveraging the power of data and technology to drive better incentives, a better patient experience, and a better system," will be a part of its goal, so at some point we will probably see technology play a bigger role in plan design, care coordination, and identifying and treating illnesses. A more targeted approach to prescription drug costs will also likely surface.
Haven could try to develop these types of solutions in-house. For example, it could scale Amazon's online pharmacy, PillPack, which delivers medications to your door. The joint venture could also establish outside partnerships. We'll wait to see if Haven's solutions are picked up in any form by the larger commercial market and how those ideas trickle downstream to smaller employee populations.