No Magic Bullet
It's not what keeps you up at night but, rather, what gets you up in the morning.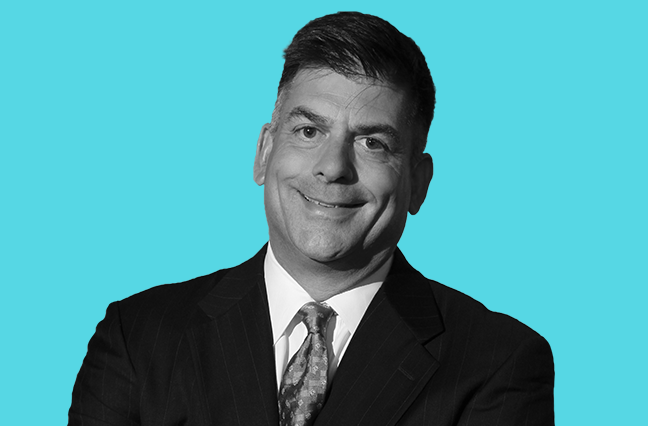 We're not particularly patient at The Council, and we certainly don't like to settle. "Do what you've always done, get what you've always got" is often heard in and around our office space and is meant to jumpstart fresh thinking. I've also used this mantra in past columns to keep you on your toes. When I rant to you about the importance of changing business models and keeping up with the pace of today's business world, trust me—I'm taking the same medicine. Reflect. Reset. Repeat.
There's no magic bullet out there that's going to transform our business. But with the year's end right around the corner, we thought it was a good idea to help you change tone and bring some fresh ideas and energy to your 2013 planning. That's why we unveiled "TAKE:20" at our October Insurance Leadership Forum.
The challenge we create for ourselves when putting together a meeting like this is to make sure every minute you spend with us is time well spent. TAKE:20 featured three non-industry speakers who each had 20 minutes to spark ideas and inspire the audience. The veteran corporate leader, the youthful, socially skilled entrepreneur, and the brains behind a magazine commonly referred to as today's business guide for everything breaking new ground, all worked to make you think. And rethink. We purposely chose this slate to ensure you were getting distinct points of view and had an opportunity to see your business from your clients' point of view. Here's a recap:
Carly Fiorina, former CEO of Hewlett-Packard, talked about the difference in skillset between managers and leaders. Leaders mobilize people to see new possibilities. Managers, she said, manage things. She talked about the true meaning of leadership and confronting fear. Leadership, she explained, is having the courage and insight to take risks and do things differently than you have in the past. Leadership builds "capability confidence." According to Fiorina, successful business people are always changing and adapting to new situations. Flexibility in management, however, is not the same thing. "Successful management will not produce change. Only leadership will."
"Everyone," she said, "is afraid of something." Leadership is about confronting those fears. "Leadership is about changing the order of things."
Randi Zuckerberg, former head of marketing at Facebook, talked about the modern consumer and stressed the importance of instilling creativity and passion in the office. Ideas come from anywhere, she said, so you have to create an environment of opportunities and ideas. She talked about evolving with the modern consumer, crowdsourcing and creating scarcity. Her message was, "Move fast and break things."
Bill Taylor, co-founder of Fast Company magazine, agreed. He described today's marketplace as "the age of disruption" in an "era of hyper-competition." Today's business can't just be about profits, he said. Instead, a business must stand for something to be competitive. He said companies must offer a product that is hard to come by, must do something that hasn't been done before and must make their company "intensely human" to make it all work. Taylor concentrated not on what keeps you up at night but, rather, what gets you up in the morning. He said the most successful companies genuinely care about their clients and customers and preach community first, company second.
"Vuja de," was Taylor's message. It's the opposite of déjà vu—it is looking at something familiar to you from a different perspective.
We all know change—inside and out—is critical to keep moving your business forward in this fast-paced world, which is why, despite vastly different professional experiences, the common thread among all of the TAKE:20 speakers—vision to change—tied things together so well.
These takeaways won't give you the whole playbook, but they should motivate you to test new waters, create change or become nimble enough to try new ideas. The opportunities for transformation are out there. It's the way you look at those opportunities and seek out new ways of thinking that will determine how far and fast you launch your business forward.
Remember: Reflect. Reset. Repeat.