It Was No Circus
Ryan Wilkerson's trial by fire—at only 27—saved Haas & Wilkerson, his family's business.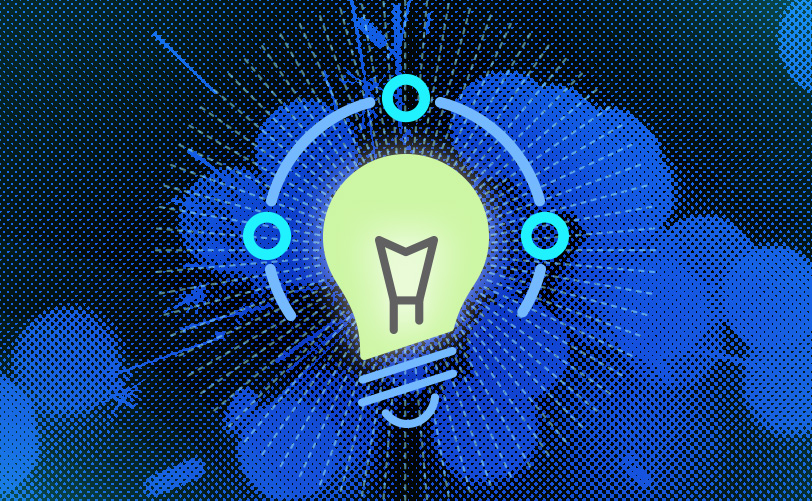 For Ryan Wilkerson, the insurance world has always been a roller coaster. Also a merry-go-round. Plus a Ferris wheel and a mess of cotton candy. Say the word "insurance" and Wilkerson smells popcorn.
That's because for as long as he can remember, a business outing with his dad involved trips to carnivals, circuses, rodeos, state fairs and all places where insurance is needed against raging bulls, iffy hot dogs, Tilt-a-Whirls gone berserk and other unspeakable dangers. His father's business, Haas & Wilkerson Insurance of Fairway, Kan., specialized in insuring against all of them.
Now, unexpectedly, the business belongs to Ryan, 33, and his three siblings. Wilkerson was only 27 when he became CEO and president of the family company six years ago, shortly after the sudden death of his 58-year-old father, Bill Wilkerson, from an undiagnosed heart ailment. What Ryan has accomplished since then astounds his friends and colleagues.
"I was there," says Mike Hundley, Ryan's lawyer and a buddy since seventh grade. "He went through all the normal emotions, and every day he had his trials and tribulations. A death creates a lot of instability in a company, and he had to redo the entire leadership structure out of the chute. He is 100% committed to the success of that company. It's truly remarkable."
Ryan's dad, Bill, was chairman of the Council from October 2002 to October 2003, the year before his death. When he died, the members of the Council became like a band of godfathers to Ryan.
"I kept going to the meetings after Dad died," he says, in part to learn what to do next and exchange ideas about what worked. "I'd call the Council members for advice, too.''
David McGurn, a corporate vice president at Arthur J. Gallagher, remembers seeing the young Wilkerson consistently among the observers at board meetings. "Then he'd come up to you in the hallway, look you straight in the eye, and ask some really good question," McGurn says.
In October 2009, with McGurn's backing, Ryan himself was elected to the board. McGurn picked him because he was "an articulate young man whom I see as a future leader in our industry." And, McGurn adds, "He is very, very smart. When I was 27 years old, I could barely brush my teeth."
Wilkerson's curiosity has been his secret weapon. He presumes he was being "groomed to take over at some point," but that time came "unexpectedly and way too early," Wilkerson says. "I was years away from being ready."
The executor of his father's estate urged him to keep the leadership in the family, as it had been from 1937. "The board of directors unanimously agreed they wanted Ryan to do it less than a week after his dad's death," Hundley says. "Those guys saw it. They had the fiduciary obligations, but they said, 'Ryan knows the place, Ryan's our guy.'"
Still, Hundley says, Wilkerson's inexperience led him to "ask more questions and build better relationships with employees. Transitioning the ownership and the management of the company from one generation to the next and not losing anything in the process—customers or employees—is a difficult thing to do."
But not a scary one. "I'm so comfortable with this business," Wilkerson says. "I've been around it my whole life." Not only did he learn at the knees of his father and grandfather, starting at age seven, but he also began working at Haas & Wilkerson in high school, in the mailroom, and later as a college intern.
William Ralph Wilkerson IV, whose mother nicknamed him Ryan to distinguish him from the three elder WRWs in the family, was reared in Kansas City, Kan., and dreamed early on of becoming a garbage man because, he says, "You get to drive a neat truck and hunt for treasure."
His big sister, Kim Wilkerson, now an account manager with the firm, recalls him as both "well behaved and a pain in the neck, always following me around. Good student, good at sports. He always liked to be engaged and in charge, and he's still like that today."
When Ryan graduated from the University of Kansas with a major in political science and communications, he was toying with law school or an MBA.
"I could have done whatever," he says. "Dad was great about not pressuring me at all." But after a year as a concierge at Lion Square Lodge in Vail, Col. (sharpening his customer skills), Wilkerson decided to join the family business. "I always enjoyed it," he says. He's referring not just to the free corn dogs that his father's clients supplied him at carnivals, but to the idea of "always learning about something different."
He began as a salesman in 1999, then went into account servicing, and eventually was put in charge of marketing. When he suddenly became CEO in February 2004, the people he'd been working alongside for five years welcomed him as their new boss. Their acceptance, Wilkerson says, was rooted in their understanding that "I had been doing a lot of work already, although not in a leadership position." If he hadn't already been in the business, he says, "there might have been animosity. But the employees could see that I was doing everything I could to learn the business."
In time, he discovered what he could bring to the company, which some associates described as "challenged." Says Wilkerson: "My dad was a great salesperson and had created a large business, but he had reached his plateau. He loved being out with customers, but he didn't like the inside operation as much. I have more aptitude for that part."
As the third-generation leader, he says, "I came in with new energy and perspective. We were behind in technology. I got that all redone." He also put in cost-cutting measures, new telephone systems and new salespeople, and he increased productivity.
"Sometimes," Hundley says, "Ryan says he wishes he could have grown it more at the beginning, but he's really done a lot."
McGurn believes that Wilkerson's youth might have worked to his advantage. "At 27 years old, you bring fresh, new ideas to an old business," he says. "You don't know every detail of how it worked in the past, so you go about building and rebuilding with no preconceived history."
Wilkerson describes the firm today as "a third-generation business trying to find that mix between our history and our future."
Haas & Wilkerson was founded in 1939 when Ryan's grandfather William Ralph Wilkerson, Jr. (known as Ralph) joined Albert Haas at his 10-year-old general insurance agency in Kansas City, Mo. One of their customers, Baker Lockwood Canvas, a local tent manufacturer, knew of a carnival with insurance problems. Sam Solomon at Sol's Liberty Shows of Caruthersville, Mo., became their first public liability client and spread the word to others in the world of showbiz on wheels. Thus, a specialty was born.
Ralph's son, William Ralph Wilkerson III (known as Bill), joined the company in 1970 and branched out into county fairs in 1976. In 1983, he added coverage for horsemen and rodeos, including the Professional Rodeo Cowboys Association.
Bill became CEO in 1986 and bought out other family members to become sole owner in 2001. When Ryan took ownership in 2004, one of the first things he did was to bring in the Wilkerson family bell and install it in the atrium at headquarters. "We were building a new sales culture," he says, "and I thought it would be fun to bring in a piece of our family's history."
The bell, dated 1860, had called workers to meals at the family farm outside Independence, Mo., in the early 1900s. When Ryan's grandfather, Ralph, moved to Kansas City, the bell came along and hung in the backyard. As a kid, Ryan says, he rang it enough times "to drive the neighbors nuts."
Today, when Wilkerson or an employee pulls the chain to ring the bell, it brings the staff running to the atrium for announcements of new hires, new customers and all kinds of good news. But the good news came slowly at first. Wilkerson says he was "pretty ineffective" in his first year as CEO.
"I was lost, dealing with a lot of stuff—Dad's estate, death and mourning," he says. "The second year I got hold of the reins and said, 'What do I want to do?' That was the strategy year."
He hasn't stopped asking questions. "He acknowledges that he's young and doesn't know it all," says his sister Kim. "He doesn't pretend to know it all, either."
"A lot of guys that age would just put their heads down and plow right through," McGurn says. "He's very smart to keep asking for advice."
"I'd never been in this position before, so I'd ask everyone, 'What happens when you do this or do that?'" Wilkerson says. "My favorite time of every day is just checking with our staff. Many of them knew me at six years old. They are still my mentors, and I learn from them every day. They have this historical information in their heads, and I count on them immensely."
And then new products, clients and employees came in. "I think I'm much more growth-oriented than my dad," he says. "Premium-wise, we haven't grown yet. We're still in a soft marketplace. But we've hired 10 new people, and we're training them. We started new programs that got off to a good start—water parks, amateur sports leagues and teams, little kids' soccer and karate studios."
While circuses now are few, carnivals and amusement parks provide enough danger for the whole industry; though, he won't tell any tales of Ferris wheels malfunctioning or elephants going berserk. "Truly catastrophic accidents are few and far between," he says. "They're terrible, and it could be a big claim real fast. The most common claim is slip-and-fall. We've been doing that for 70 years."
What he loves best about his job, Wilkerson says, is the ability to always learn something new. "Half of our business is in the amusement world, but we also have banks, law firms, construction companies and businesses all over the board. Every day's a different day," he says. "I tell our customers to think of us as consultants, just as they do their attorneys and accountants. We want to be true professional confidants."
Not that he needed the added stress, but these days Wilkerson is also undergoing the normal joys and trials of a young marriage and the first demanding days of parenthood. His wife, Christine, whom he met in college, is an environmental scientist who recently left her high-travel job with an engineering company to fully nurture their kids, three-year-old Mallory and 10-month-old Garrett. Wilkerson says his biggest challenge is not the insurance business, but "giving the kids enough attention."
He knows, of course, that he could be breeding the fourth generation of Wilkersons to join the family firm. He's already started to take Mallory with him to fairs and carnivals. (He visits about 10 a year.)
"She really loves the kiddie rides," he says. "And though we get in free, we follow all the rules." Could she, perhaps, also learn to associate cotton candy and free fun with the insurance business?
Maybe, maybe not. "She's wanted to be a doctor since she was two and a half," her father says. "And I'd like that."
No pressure from Dad. In the Wilkerson family, that seems to be a winning formula.
The Good Life: Ryan Wilkerson
Age: 33
Hometown: Mission Hills, Kan.
Family: Wife Christine, daughter Mallory, 3, and son Garrett, 10 months
Fandom: Major fan of University of Kansas Jayhawks basketball. "I still go to the games," he says. Has cut down attendance at Royals and Chiefs games since becoming a father, "but I still love taking friends and prospects." Also enjoys fantasy football and baseball, which he does not insure.
Participatory Sports: Skiing from family house near Vail and golfing, "though I'm no good at it."
Do-Gooding: Kansas City Public Television, City Union Mission Soup Kitchen, Greater Kansas City United Way
Ride: An Audi A-6 2008 and a Jeep Cherokee
Bad Habit: Collecting wine for his 400-bottle-capacity wine cellar with racks and refrigerator. Currently getting into French Cabernets.
Business Associations: CIAB Board, Entrepreneurs Organization Board, Young Presidents' Association of Kansas City