Hitting Home
Involve more employees in the good work that your firm does in support of others.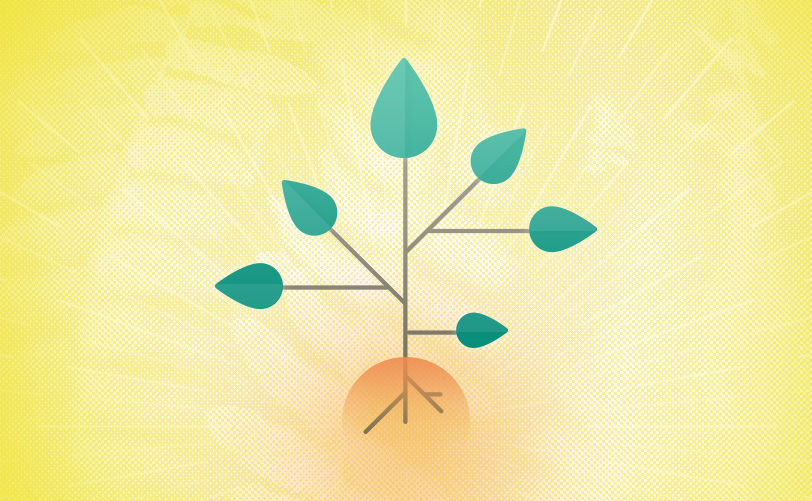 Insurance brokerage firms are a very generous bunch, helping to sustain charitable organizations, fund scholarships, fight disease and support community services. Most employees are aware of their firms' charitable and community activity and may even contribute to an organizational cause via regular payroll deductions. But do they gain personal satisfaction from their employers' charitable giving? Do their contributions and those of the firm really hit home?
Many employees feel emotional distance between their relatively small payroll deduction and the big check a firm signs to support a chosen cause. Worse yet, some employees don't even know when their firm makes a donation. If this sounds familiar, what can you do—short of launching a full-scale internal campaign—to beef up communication and involve more employees in the good work that your firm does in support of others?
Connect the dots between employee contributions and the grand total that goes to a charity or other organization. It seems obvious, but this step is sometimes overlooked and frequently underplayed. Whether your employees make one-time gifts or regular donations to a sanctioned organizational cause, let them know how much was collectively contributed—including the amount the firm kicked in, where it went, how it will be used, who will get it and how it will make a difference. Don't miss the mark by forgetting to tell employees or by merely mentioning it in passing in an all-staff meeting. Feeling good about the company one works for and being an integral part of something larger than oneself creates a healthy team environment and enhances morale—even, and maybe especially, during tough times.
Support grass roots efforts whenever possible, even if your firm has one big charitable focus each year. There's room for everyone, and the benefit to morale and motivation will be significant. Let employees follow their passions and infect others with their enthusiasm. Then actively support them and help their causes gain momentum. For example, if your employees are interested in environmental issues, help them organize a day to clean up a local park. Give them the time off with pay or, if the event is on a weekend, provide food and beverages. The possibilities are endless. Just ask your employees, and you'll have no shortage of great ideas.
Create positive ambassadors and spokesmen for your firm, without even trying. Your employees, inspired by your firm's generosity and excited by the support they've been given to follow their own hearts, will spread the word to friends, families and business associates. They'll tell prospective new hires, co-workers, classmates and customers. They'll do it by word of mouth, over e-mail and on Facebook and Twitter. If your firm is spending a good deal of time and money on marketing, advertising and figuring out a social media campaign, this one is a no-brainer. You won't ever wonder if your efforts have hit home.
Have some fun. Always, always have some fun! And break new ground. While the holiday party-as-fundraiser is still a terrific idea, don't confine yourself to year-end giving. Have a company picnic this summer and ask employees to bring non-perishables and seasonal canned goods to be donated to a local homeless shelter. Or, as one member firm did, partner with a public school and create an in-house "school store." Donate backpacks and ask employees to fill them with new pencils, paper, folders, notebooks, calculators and other supplies from the school's lists. Let the employees take the filled packs to the schools to meet the faculty in charge of distribution. Some schools will give you the first names and grades of the students receiving the supplies. If you get this information, make sure you share it along with a hearty "congratulations for making a difference" to the participating employees.
Guarantee a lasting effect by supporting causes that have a sustained and emotional impact, and encourage employees to contribute to organizations that have personal meaning. Many firms support medical research on conditions affecting the lives of one or more employees. Others encourage employees to teach a class on job search skills to the unemployed, serve meals at a soup kitchen or volunteer at a nursing home. Whatever the good deed, make sure it is overtly recognized. Create a weekly blog or e-newsletter, a special place on your website, a tangible award such as a certificate or other small token of recognition. Consider something even more memorable and coveted—a hand-written note thanking the employee for his or her selflessness, generosity and inspiration to others.
Firms know that charitable giving is not about writing a check and getting a tax deduction, it's about supporting worthy causes that, without corporate fundraising and financial support, would cease to exist.
Some firms take philanthropic efforts a step further and tap into their employees' many humanitarian interests. Then they provide positive reinforcement, consistent communication, necessary resources and a big dose of fun to ensure that their good work, and that of their employees, hits home every time.