Green Thumb
If your staff is neglected and malnourished, you haven't done a good job cultivating your organization.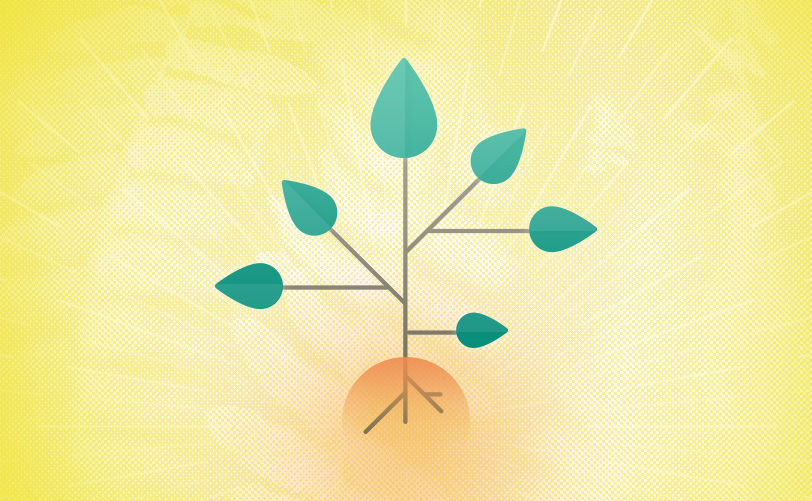 Gardeners know that they must take care of their plants if they want them to grow and flourish. They enjoy the effort they put into their gardens and are proud of the positive results that they achieve. 
They are careful not to water their plants too much or too little, to make sure they get enough sun but not too much, and to make sure that invasive vegetation doesn't take over the whole garden.
Gardeners are very aware that neglected plants will wilt and die. They know that young sprouts and those with special needs are particularly time-consuming, while older, more established plants are usually hardier and more independent. They'll hang on for a long time before they succumb to the effects of inattention. But at some point, if ignored, they too will bite the dust.
In the world of horticulture, it doesn't matter how much you paid for a plant or how gorgeous the pot it lives in or even how well other plants are doing around it. Sooner or later, without proper care, all that will be left is the memory of the healthy plant that you brought home from the nursery.
Top executives and managers are the gardeners of the workplace. Many are very good at taking care of their people—giving them what they need to develop roots and ultimately thrive. But some don't give their employees proper nourishment so that they can establish themselves, mature and keep growing and blooming year after year. It may be that the executives and managers don't have time or don't notice subtle declines. It may be that they don't understand the basics of employee relations and, so, are at a loss when their staff starts to droop or get crispy around the edges.
If you'd like to be the master gardener of your firm, take a few tips from those green-thumb managers who are able to hire, nurture and reap the rewards of a staff that's emotionally healthy, energized and prospering.
Preparation makes the difference between success and failure, and it's prevalent in the areas of recruitment, training and planning. When recruiting, take a look at your team and see what skills, personality traits and perspectives are missing. Don't keep planting the same white daisies and expect to enjoy pink peonies and purple irises. If you want your firm to keep growing instead of maintaining the status quo, you need diversity of thought and action.
The same is true when training your workforce. If you want people to achieve certain results in a certain way, such as retaining clients through world-class service, then you have to establish that expectation and provide the training and resources to achieve that result. Just like a climbing plant needs a trellis to reach a desired height without collapsing back on itself, so too does a team need to be supported with training to achieve its goals and objectives.
Time and attention from decision makers are the top reasons that employees stay with their employer. And time and attention are the most difficult things for busy executives to provide. But provide you must if you want to develop a successful staff. Make sure you are available to your staff and aware of what they are doing. Ensure that the managers who report to you are also spending quality time with their staffs—meeting their needs, not just the needs of the organization or themselves. This is a critical difference lost on many at high levels. But like everything else, it's a balance. Micromanaging or getting too deep into someone's personal business is akin to drowning a plant with too much water or burning it with too much sun. Remember that too much of a good thing is a bad thing. Understanding your staff's needs will help you understand the tipping point between motivation and disengagement.
Protection may seem to be an outlier in corporate life, but strong leaders routinely identify and analyze their firm's internal and external threats. This analysis is key to their dual strategic imperatives of sustainability and survival. Make sure you are alert to interlopers in your market, bad apples amid your staff, and other weaknesses or hazards that may derail your firm's future.
Leaders who focus only on growth might assume that the area that's growing fastest is the healthiest. They may lose sight of slower-to-develop and less showy initiatives that over time may be strategically critical. Just as an astute Southern gardener will recognize and quickly uproot the invasive kudzu, so will the astute leader identify and take action to minimize negative or dangerous influences.
In an industry of relationships—with customers and vendors and partners—the most important relationship is with your employees. And just as a garden reflects the level of care that it's given, so will your employees reflect the attention and protection you provide. Take the time now to ensure the health of your workforce, and rest easy that it will continue to bloom well into the future.