Well, In That Case…
Headline Humor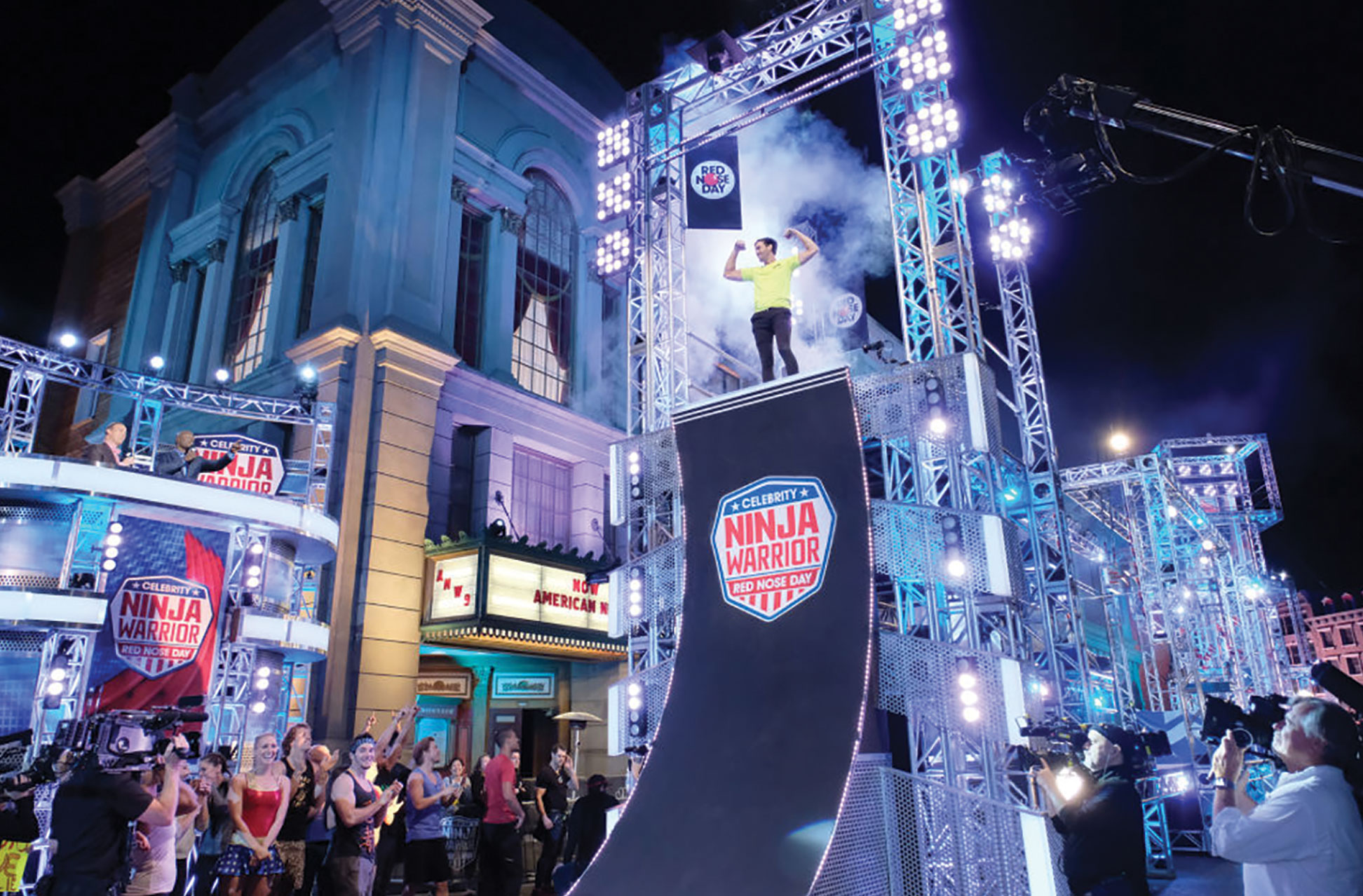 "I started watching American Ninja Warrior, and it is a feat of mechanical genius that they can show up in Detroit or wherever, build a giant thing, and then people get on there and do it!
"I can't imagine the insurance paperwork for that one: 'How are you going to protect these people from getting hurt?' 'Well, there's a giant pool of water for them to fall into.' 'Oh, Ok, well, in that case…'"
An anonymous producer explaining why she placed her Grammy vote for American Ninja Warrior for Best Reality Competition, which ultimately lost to RuPaul's Drag Race. – Hollywood Reporter
Ready Player One
"[On my way] to Montreal, but if my insurance go up I know it's because Instagram snitching."
UFC fighter Kevin Lee after posting a video of him playing video games while driving. In his defense, it was a self-driving Tesla, and he'd already been yelled at for it: "My momma cussed me out when I sent her this video." – New York Post
Thought Bubble: It's all fun and games until you arrive safely at your destination.
Monkey See, Monkey Steal
"In another case last year, a Cover-More customer had his watch stolen after being set upon by a small troop of monkeys at the Monkey Temple in Ubud."
Australian insurer Cover-More after realizing that many of its travel claims involved lost, stolen or damaged goods caused totally by animals. – The Daily Telegraph
Thought Bubble: Even monkeys hate tourists.
Incredible Bulk Mail
"I thought I was being punked, that someone was messing with me."
Stephanie Lay after finding more than 500 letters in her mailbox over the course of a few days, all sent from UnitedHealthcare due to a coding error that denied claims she never made. – NewsCenterMaine.com
Acting Lesson
"I've been a professional actor for 25 years—gosh, 26 years now. At first, when you get to Hollywood, you're desperate for any job you can get, so you work on the most turgid crap just so you can get your tooth fixed with union dental insurance."
Beloved "Parks and Recreation" actor Nick Offerman suggesting that access to insurance might be the reason why Hollywood produces so much "turgid crap." – Madison.com
Thought Bubble: That explains "The Emoji Movie"!