The Year of the Employee
The top five health and benefits trends in Q1 2022.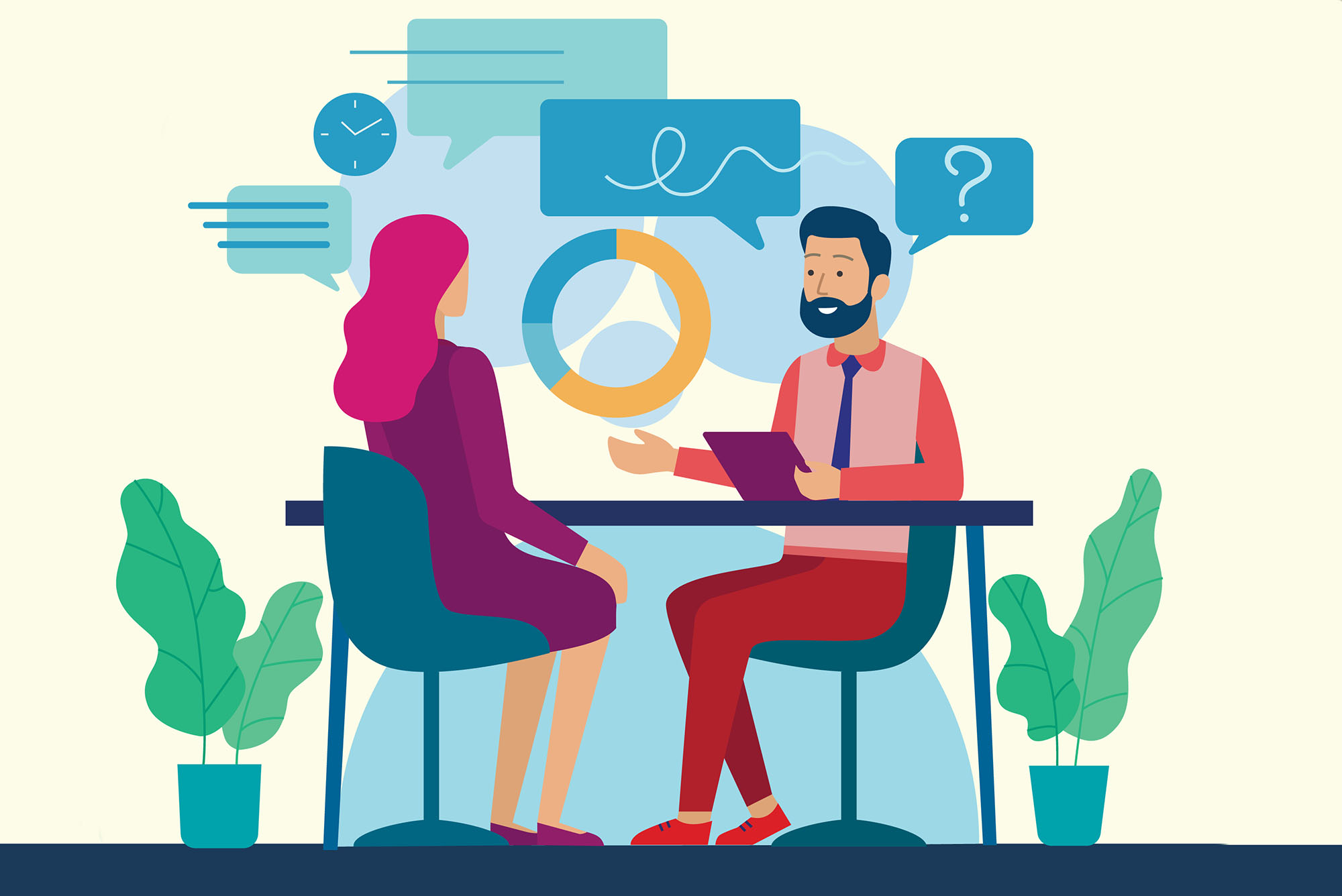 Strategic planning conversations between benefits advisors and employers have centered around the employee during the first quarter of 2022, representing a shift in mindset from employer-sponsored benefits toward employee-tailored benefits.
Leader's Edge identified the top five health and benefits trends impacting brokers and employers so far in 2022.
People are interested in changing the way they approach work. Employers are providing that flexibility and autonomy in different ways.
It's no surprise that employees find themselves in a moment of reflection. Almost 70 million workers left their jobs in 2021 as they reconsidered practically everything about their professional and personal lives when faced with the potential of another pandemic-ridden year.
According to a survey by Cake and Arrow, more than 50% of "laptop professionals" consider the option to work remotely a must-have when accepting a new job.
In addition to work flexibility, employees today want to find purpose in the work they do, creating alignment between company values and the contributions they make to an organization's growth and bottom line. Seeking out those connections also brings them together with peers at work who have similar goals. Finding a sense of belonging at work is now in many ways foundational to supporting professional growth. According to Harvard Business Review, employees who get professional development are 15% more engaged and 94% of employees would stay longer at a company if it invested in their career development.
A personalized approach to benefits design is further fueled by inflation.
A Kaiser Family Foundation (KFF) Health Tracking Poll conducted in 2022 found that more than half of adults in America believe inflation and rising prices are the biggest problem the country is facing. Inflation has created financial stress for many Americans, making it more challenging for them to pay for things like groceries and gasoline, let alone healthcare.
Savvier employers are moving beyond typical forms of employee engagement, like pushing teamwork and performance management, to understand their employees' unmet needs through surveys and focus groups. Employers who find it difficult to engage employees in these conversations directly can conduct general research on employee preferences or utilize demographic data to better understand the needs and preferences of different employee populations. This enhanced data on employees combined with location-specific cost and utilization data can help employers be more predictive and iterative with their benefits package and health plan design.
Employees who are catching up on healthcare will create a new mix of health plan cost issues for employers.
As employers strategize how to redesign their benefits, they continue to search for creative cost-savings strategies to curb increasing costs and utilization without sacrificing care quality. Delayed care is top of mind as utilization and spending are expected to increase. The aforementioned KFF survey found that half of adults have put off medical care in the past year due to costs. Additionally, 94% of large employers anticipate an increase in medical services due to delayed healthcare, according to a recent survey by the Business Group on Health.
As individuals reengage with the health system, many need more intensive care than they otherwise would have required. To add fuel to the fire, mental health and substance use issues continue to rise to unparalleled rates. Almost 30% of consumers report that their mental health has worsened due to the pandemic, and mental health hospitalizations nearly tripled from 2020 to 2021. While it is expected that utilization and spending will continue to increase in 2022, both providers and payers are struggling to anticipate the impact that deferred care will have on forecasting and finances. According to a 2022 Benefits Trends Report by Marsh and McLennan Agency, 87% of employers believe the cost of providing health benefits will become unsustainable in the next 5-10 years.
Employers are bracing for these costs associated with a post-pandemic spurt in care utilization by reevaluating progressive benefits strategies, such as down-market self-funding and value-based care arrangements. Many carriers and third-party administrators now offer "find a doc" tools and care navigation services to guide employees through the process of determining which facilities or providers to visit for the most high-quality, affordable care. This saves patients from figuring out these arrangements themselves, which if done improperly can lead to an unnecessary chain of referrals and sizable bills.
Working families shoulder an increasing share of health insurance costs as premiums and deductibles, but employees are willing to make trade-offs to lower their costs.
Individuals and families are spending more of their own money on care. This mostly burdens those with lower incomes, especially since few employers scale cost-sharing or premium contribution to a worker's income. According to a KFF analysis, families with incomes at or above 400% of the federal poverty level only pay about 3.5% of their income on premiums and medical expenses. Conversely, a Commonwealth Fund report found that working families are sacrificing a greater share of their income towards the cost of health insurance in every state compared to a decade ago.
Interestingly, a recent Centivo poll found that nearly three-quarters of employees are willing to trade how they access care (e.g., smaller provider networks or stricter referral rules) for annual healthcare savings of 10% to 30%. Half of those polled indicated they would accept requirements that they select a primary care provider (PCP) from a list or receive a referral from their PCP to see a specialist, similar to an HMO plan. Further, almost one-third would give up seeing one or more specialists they currently see. For these employees, access to a health plan that they can afford to use is a bigger priority than robust networks or PCP/specialist loyalty.
People support price shopping for healthcare, but few actually seek out price information.
Despite wide awareness of the variation in healthcare prices and the availability of cost data, very few patients have sought information about their expected spending in the past. A 2017 national study conducted by Health Affairs found that only 13% of respondents with some out-of-pocket (OOP) spending in their last healthcare encounter had sought cost information, and a mere 3% had compared costs across providers before receiving care. Ironically, the study also found that most respondents believed price shopping for care is important and opposed the belief that more costly care is of higher quality. Respondents identified that one of the barriers to price shopping was lack of knowledge; three-quarters of respondents said they did not know of a resource that would allow them to compare costs among providers. If a website to shop for care were made available to them, more than half of respondents reported that they would be likely or very likely to comparison shop.
The new Transparency in Coverage (TiC) rule is laying the groundwork to change this long-term by requiring health insurers and group health plans to create member-facing tools to access price, cost, and quality information. One key provision of the rule requires health plan sponsors to provide an internet-based self-service tool to equip consumers with access to the price of 500 commonly used healthcare services and personalized cost-sharing information, including an estimate of their cost-sharing liability. This part of the TiC rule goes into effect on January 1, 2023.
Although it will likely take years to see large-scale meaningful results from the availability of this kind of information, studies conducted on price transparency tools in multiple states have shown positive outcomes. A study in New Hampshire found that healthcare price transparency reduced the costs of medical imaging procedures by 5% for patients and 4% for issuers, or an estimated $7.9 million for patients and $36 million for issuers over a five-year period. In another study conducted in Kentucky, public employees were provided with a price transparency tool that allowed them shop for healthcare services and share in any cost-savings realized by seeking lower-cost care. Over a three-year period, 57% of those that used the tool chose at least one cost-effective provider, resulting in $13.2 million in savings to taxpayers and $1.9 million in cash benefits paid to the public employees in the cost-sharing arrangement.
While these studies provide only some empirical data to support the goals of the TiC rule, they speak to the power that price transparency puts in the hands of consumers to make informed decisions and drive down costs. Regardless of the specific rule, transparency regulations intend to simplify the experience of searching for cost-effective, high-quality care. Promoting price transparency and standardizing its definition is a critical first step to achieving that intent.